Trusted Corpus Christi Dentist
Get to Know Dr. Amy Vela
Dr. Amy Vela has been practicing dentistry for over 12 years, and she says that her favorite part of her job is interacting with her patients and helping them change their lives for the better. For her, nothing is more fulfilling than seeing someone radiate with renewed confidence after she has given them a beautiful smile. To start getting to know Dr. Vela before you come to see us, keep reading below!
Why Did You Want to Become a Dentist?
Dr. Vela was drawn to dentistry because she saw that it would give her the opportunity to truly help people and make her community a healthier place. She also loves to educate people to make a lasting, positive impact on their lives. Plus, dentistry is unique within the healthcare field, as it allows for a good balance between work, family, and social life.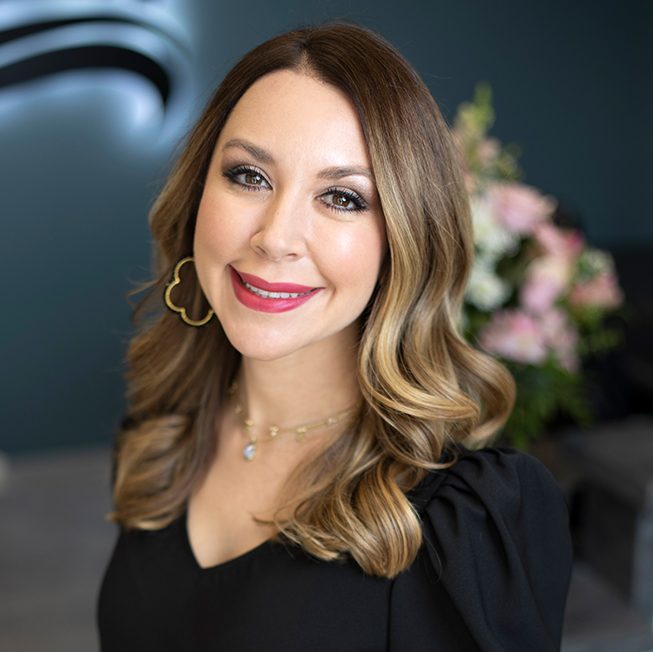 Where Did You Study Dentistry?
Dr. Vela received her Bachelor of Science degree from Texas A&M University-Corpus Christi, and then she earned her dental degree from the University of Texas Health Science Center at San Antonio. Following graduation, she dedicated herself to being a lifelong learner so she could always offer her patients the best and most up-to-date care. So, every year, she completes several hours of continuing education and attends numerous conferences, meetings, and lectures to grow and refine her skillset. To date, she has trained to offer minimal sedation, Invisalign, and soft tissue laser therapy. She also maintains memberships in the American Dental Association, Texas Dental Association, and the Nueces Valley District Dental Society.
Outside of the Dental Office, What Do You Like to Do?
Dr. Vela has been married to Eric for 12 years, and they have 3 beautiful children, Mia, Matthew, and Maddie. Most of her weekends are dedicated to keeping up with her kids and attending their sporting events, but sometimes, they all enjoy getting away and visiting the beach or their ranch.