Dental Team – Corpus Christi, TX
Get to Know Your Dental Family
Dr. Pitarra is incredibly grateful to have such a hardworking and passionate team by her side to give patients the coordinated and considerate care that they deserve. As you get comfortable with our dental office, we hope that you take a moment to learn more about the dedicated support staff, hygienists, and dental assistants that make the care that Dr. Pitarra provides possible. They can't wait to meet you as well as learn about your personal dental preferences and needs.
Sonya
Office Manager & Treatment Coordinator
Sonya's dental career impressively spans over 30 years so far, and today, she's proud to work alongside such strong, smart women who take excellent care of patients! She has completing advanced education courses with the prestigious Las Vegas Institute and the Dick Barnes Group/Arrowhead Dental Lab.
A Fort Worth native, Sonya and her husband Mark have a daughter named Meagan who currently lives in Minnesota, as well as two fur babies named Tuuka and Cookie. When she isn't busy at the dental office, she enjoys taking her dogs for walks on the beach and cooking (especially baking) for friends/family. In fact, she has her own small bakery business and is always up for trying new recipes! She's also working hard on training Tuuka to be an emotional support animal for the dental office.
Diana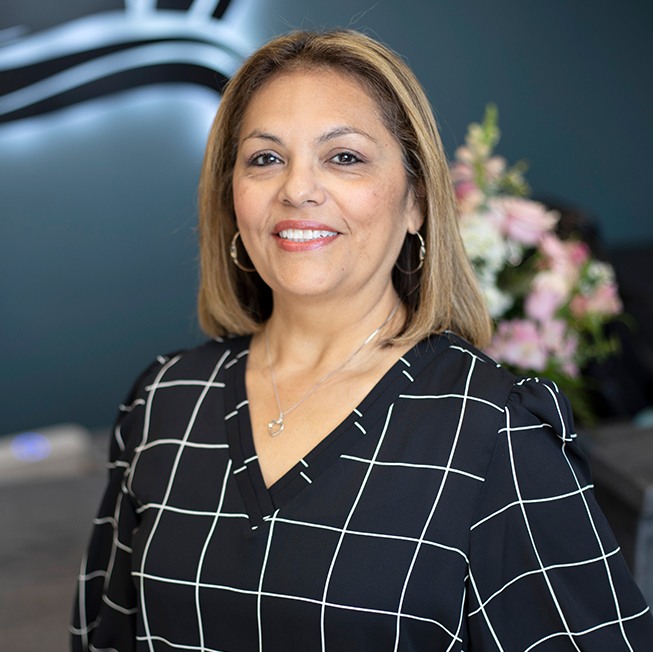 Hygiene Coordinator
Originally from Robstown, Diana studied at Del Mar College. Today, what she enjoys most about her position here at the dental office is building strong relationships with patients and spending quality time with her amazing coworkers!
Diana has been married for nearly 40 years and has three adult children, as well as six grandchildren. When she isn't busy at the dental office, you can often find her fishing, gardening, and spending quality time with her family and friends.
Raquel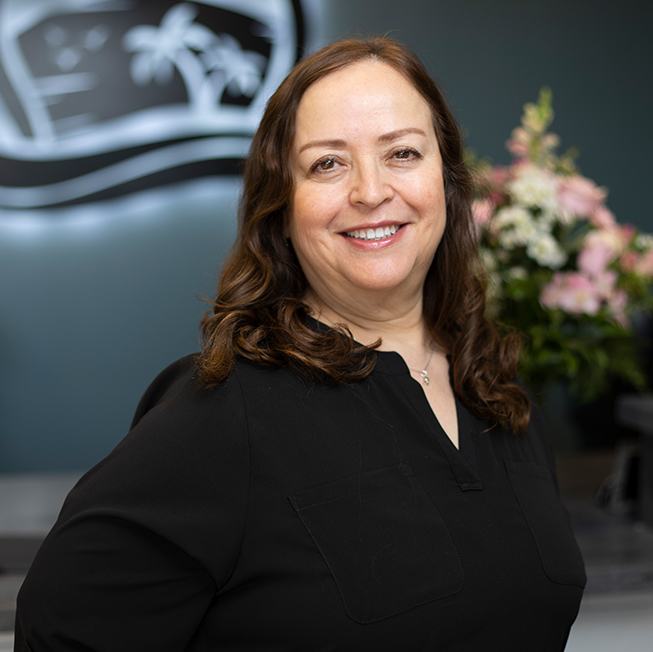 Registered Dental Hygienist
Raquel earned her Associate Degree in Applied Science from Del Mar College in 1994. She joined our dental office in 2008 and has 25 years of experience in the dental field. This dedication to her profession benefits our patients and our staff. She enjoys building relationships with people and especially loves seeing patients commit to good oral health.
Raquel and her husband have two wonderful children named Kelliinez and Daniel. When she's not improving patients' smiles, she enjoys spending time with her family, staying active, and traveling.
Shivani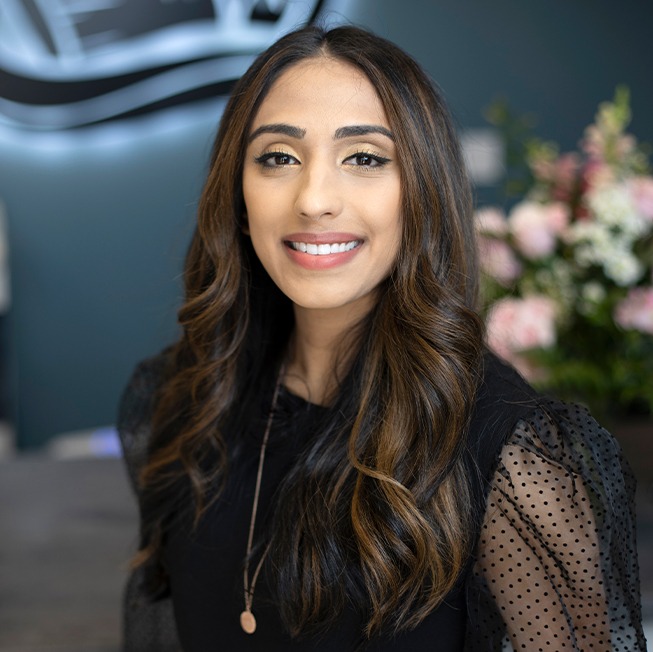 Registered Dental Hygienist
Shivani has been in the dental field since 2014. Originally from Harker Heights, TX, Shivani attended Concorde College and now calls Corpus Christi home! She loves spending one-on-one time with patients and getting to know them personally. She enjoys helping them find ways to improve their smiles and their overall health.
When she's not at the dental office, she enjoys spending time with family and friends. You can find her and her husband traveling often as well as working out, playing soccer, trying new cuisines, and generally maintaining a healthy lifestyle.
Veronica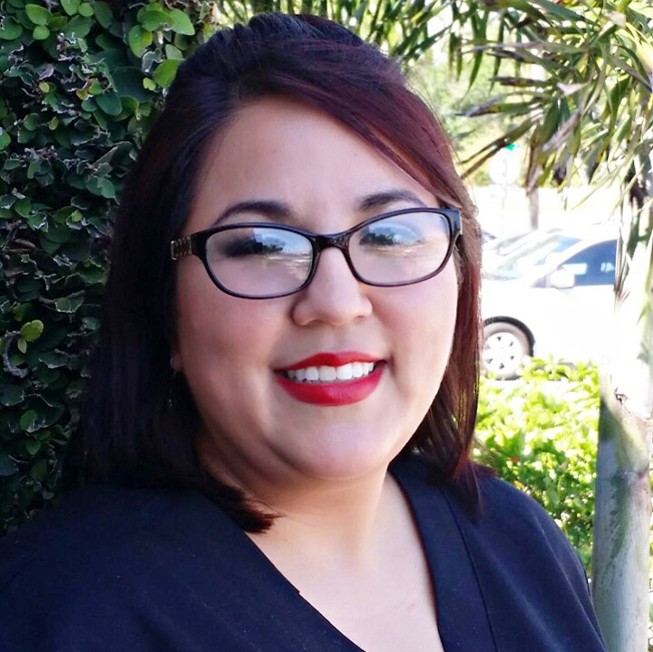 Registered Dental Assistant
Veronica has been in the dental field since 2008. She enjoys assisting Dr. Pitarra and attending to our patients with the utmost care. Veronica is the one that will figuratively or literally hold your hand and keep you calm throughout your procedure. She is super sweet and all our patients love her! She is constantly working on ways to improve the patient experience.
Veronica is happily married with four children. When she has free time, she enjoys going fishing (even though she never catches anything) and camping. She enjoys spending time with her family and loves working on arts & crafts projects.
Nellie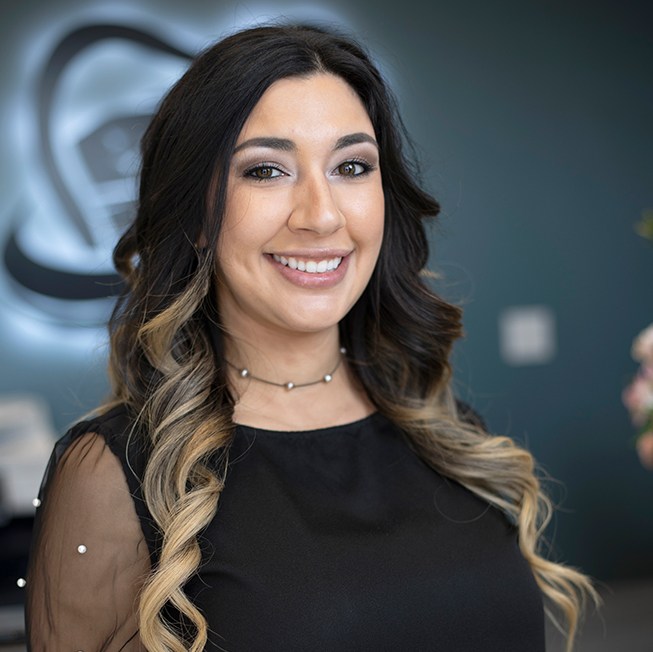 Registered Dental Assistant
As a native to Corpus Christi, Nellie joins our team with 8 years of experience. After graduating from the Incarnate Word Academy, she attended Del Mar College. Every day, she loves getting to work with our all-girl dental team and interact with our amazing patients. Out of all the tasks she performs for our dental office, she prefers making temporary crowns.
Nellie has a son named Benjamin and is engaged to marry Leo. Away from the dental office, she spends her time running, playing tennis, kayaking, cruising, and cooking. She also knows how to knit and is always interested in trying new things.