Teeth Whitening – Corpus Christi, TX
Brightening Smiles with Teeth Whitening
No question about it—stained and discolored teeth do not enhance the appearance of your smile. White teeth, on the other hand, not only make your smile more beautiful, but they also make you look younger, more personable, and even more successful. So, who wouldn't want a whiter smile? Fortunately, our Corpus Christi cosmetic dentist,
Dr. Pitarra
, offers custom-crafted, professional take-home kits for teeth whitening, so you can have a smile that is dramatically whiter in about two weeks!
Why Choose Sarah Pitarra, DDS for Teeth Whitening?
Brighter Teeth for a Brighter You
Take Confidence in Your New Smile
Enhance Your Personal Relationships
Who is a Good Candidate for Teeth Whitening?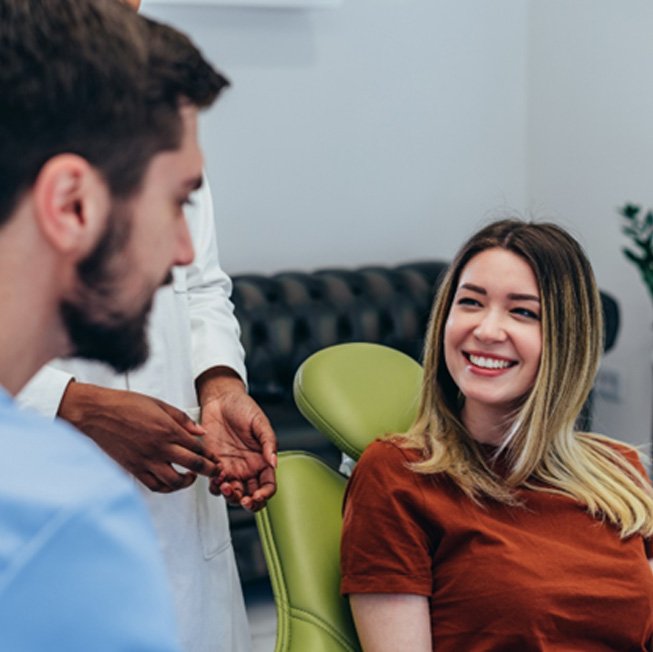 Take a look at the smile of most young children and you'll see why teeth are called pearly whites. Their teeth are white as snow, and they have a luster that resembles a pearl. With time, however, those lovely characteristics begin to dull and darken.
One of the primary culprits is the food and beverages we enjoy. Do you start your day with a morning cup of coffee or tea? That caffeine boost may be what you need to rouse your senses, but after years and years, the chemicals that give these beverages their dark color can accumulate on the enamel of your teeth and in micro-cracks. The result is a smile that begins to look yellowed.
Other things that can stain and discolor your teeth include:
Smoking and chewing tobacco
Teeth grinding and clenching
Injury that causes bleeding inside of a tooth
Some antibiotics, chemotherapy, and radiation
Aging and genetics
In short, if you are unhappy with your smile because of dental discoloration, schedule a consultation with us to see if professional teeth whitening is the solution you've been looking for.
How Does Take-Home Teeth Whitening Work?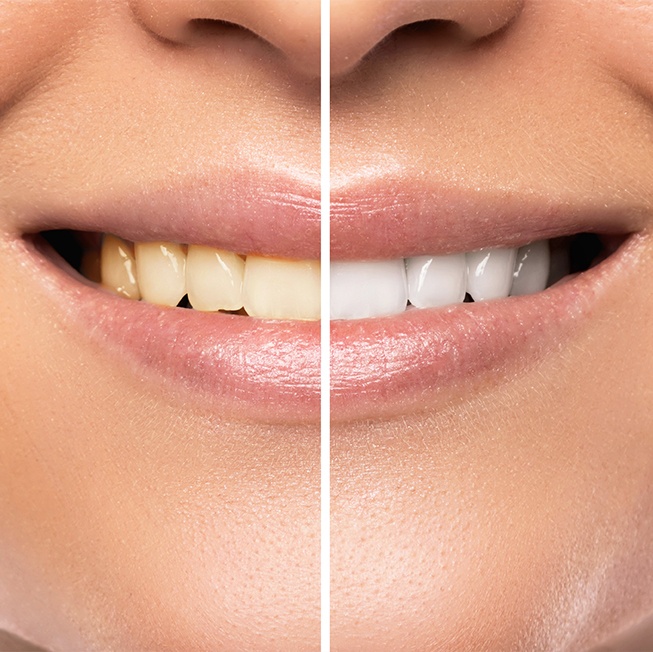 You've no doubt seen a number of teeth whitening products sold over-the-counter at your grocery store or pharmacy. The problem with these is that there's no way to know how long they've been on the shelf, and whitening ingredients grow weaker with time. Dr. Pitarra's take-home whitening kits have more whitening power, and you can be sure the ingredients are fresh and strong.
Moreover, we give you custom-fitted application trays that keep the whitening gel close to your teeth and keep out saliva, which can neutralize the gel's effectiveness. Plus, we will provide you with detailed instructions on when and how to use them so you see gorgeous results in just two weeks!
Tips for Maintaining Your Brighter Smile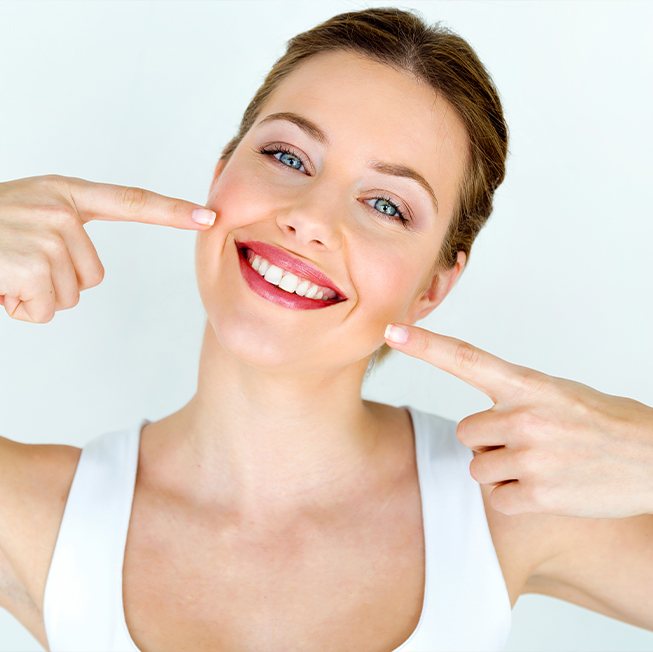 To prolong the results of your teeth whitening treatment, our cosmetic dentist recommends:
Using a straw when drinking dark-colored beverages, like coffee and wine
Eating white and light-colored foods, like egg whites and bananas
Brushing, flossing, and rinsing with mouthwash consistently
Avoiding unhealthy dental habits, like smoking
Visiting us for a checkup and cleaning every six months
Getting touch-up whitening treatments as needed
Understanding the Cost of Teeth Whitening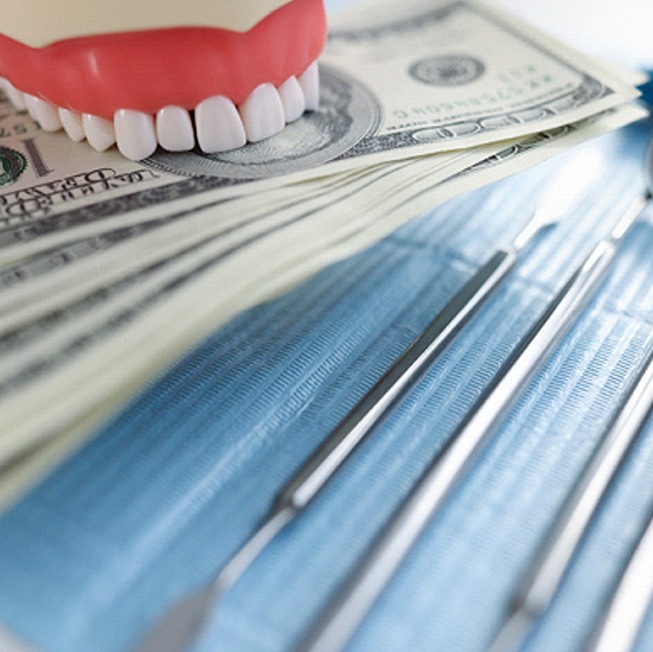 While investing in the appearance of your grin may feel frivolous, know that it offers priceless benefits that have left countless patients with boosted self-confidence and newfound appreciation for their smiles. If you're considering cosmetic treatment and want to know more about the cost of teeth whitening in Corpus Christi, our team is happy to help by answering any questions you may have.
Factors That Affect the Cost of Teeth Whitening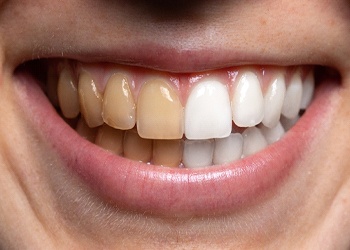 Teeth whitening, depending on what option you choose, typically has one set cost. However, there are factors that can affect how many treatments you'll need to achieve your ideal results, including:
How drastic the staining/discoloration is
Whether you have extrinsic (located on the surface of the tooth) or intrinsic (located within the tooth) staining and what it's caused by (i.e. foods, medication, age-related)
If you need additional dental procedures before treatment
Dr. Pitarra, your cosmetic dentist in Corpus Christi, will discuss all of these factors with you during your consultation so you know what to expect cost-wise.
The Cost of Different Types of Teeth Whitening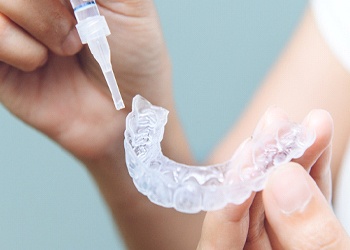 There are a few different types of teeth whitening options you can choose from, depending on your goals, price range, and what you have access to:
In-office teeth whitening typically costs anywhere between $400 and $800 but can reach up to $1,000 depending on your circumstances.
Custom take-home teeth whitening with trays crafted especially for your teeth, which Dr. Pitarra offers, typically costs around a few hundred dollars.
Over-the-counter whitening trays that aren't custom fitted are typically around $100 or less.
Whitening strips and gels that are found at most department stores and pharmacies can cost between $20 and $40 for about two weeks of treatment.
Inexpensive vs. Professional Teeth Whitening: Weighing Your Options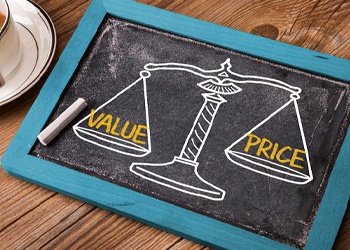 While cost is an important factor for many patients, it's important to reflect on the value of the treatment type you choose. For example, investing in store-bought whitening strips may be the cheapest option, but they can result in dental sensitivity when overused and often don't deliver the transformative results that the packages say they do. Instead of wasting money on treatments that cause more problems than solutions, it may be a better idea to invest in a professionally administered customized take-home teeth whitening kit that you know uses concentrated, safe ingredients that offer virtually guaranteed results. At the end of the day, our team recommends looking at all of your options and weighing the pros and cons of each instead of solely looking at price.
Making Teeth Whitening Affordable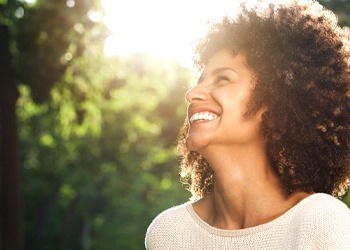 Teeth whitening is a cosmetic dental procedure, which means it typically isn't covered by insurance. That means that you'll likely be paying out-of-pocket for treatment. Even though it's relatively affordable for most patients, we still offer the option of additional financing through CareCredit, if needed. This is a trusted third-party financer that offers little-to-no interest monthly payment plans so you can brighten your smile without having to worry about it affecting your monthly budget.