Full & Partial Dentures – Corpus Christi, TX
Full Solutions for Partial Problems
When patients experience advanced tooth loss, the result can be devastating to oral and overall health and the patient's confidence. Luckily for Corpus Christi dental patients of Sarah Pitarra, DDS, we offer a wide range of tooth replacement solutions to renew oral health and function, and maybe most importantly, improve the patient's confidence to smile in every personal and professional situation. For those patients who have experienced more advanced tooth loss, a full or partial denture may be the best option, and for those interested in a little more stability, we offer dental implant-supported dentures. If you want to learn more about your restoration options, contact our and team to schedule a tooth replacement consultation to discuss full and partial dentures in our Corpus Christi, TX dental office today. We look forward to helping you restore your full, healthy smile.
Why Choose Sarah Pitarra, DDS for Full & Partial Dentures?
Exceptional Custom Dental Treatment
Personalized Care in Your Best Interest
Natural-Looking High-Quality Materials
Partial Dentures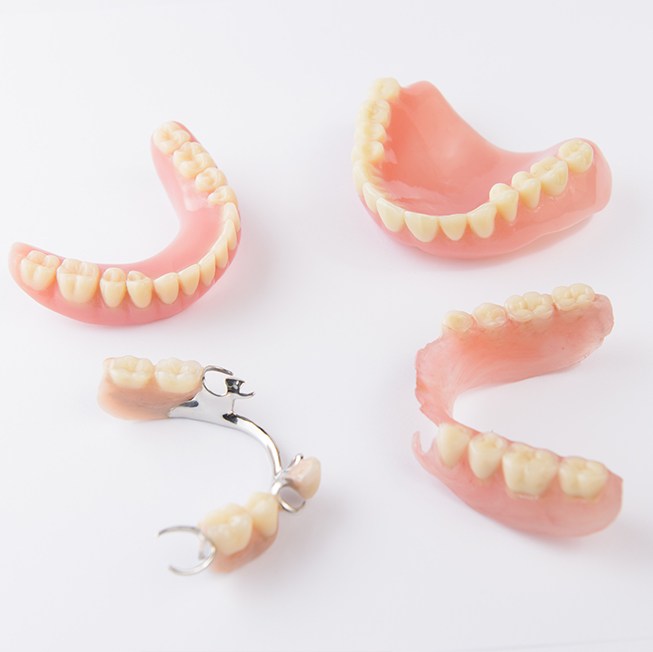 Partial dentures, sometimes referred to simply as partials are used to replace numerous consecutive and/or nonconsecutive missing teeth. These restorations are crafted using a gum-colored base material to support all of the replacement teeth. The base material is shaped to fit snuggly between remaining healthy teeth. Then, the entire prosthetic is snapped into position using metal clasps attached to the surrounding teeth.
Complete Dentures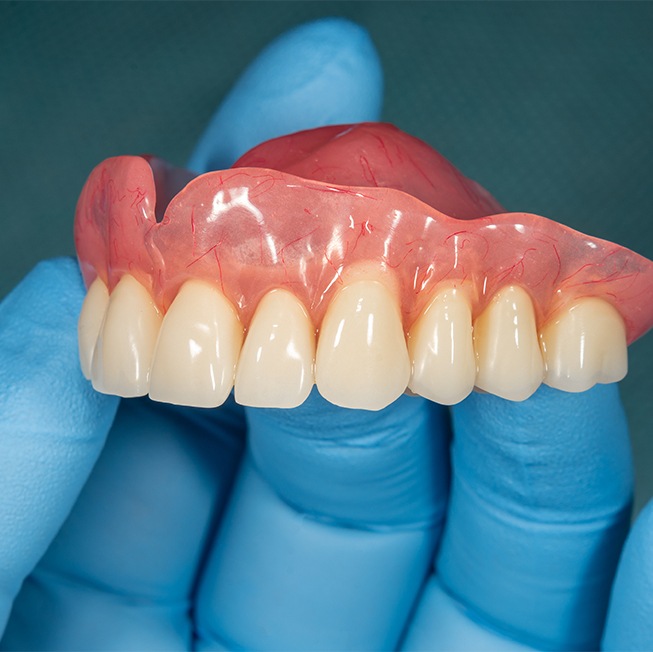 Full dentures are crafted similarly to the way that partials are made, using a gum-colored base material to support an entire row of teeth. Because there are no remaining teeth to support the restoration, the prosthetic is molded to fit snuggly against the gums. The denture is held in place through natural suction between the gums and base material of a well made prosthetic, but when dentures begin to shift and gum tissue starts to diminish, the fit becomes less stable. At this time, patients may choose to use denture adhesive to extend the life of their dentures. In some cases, we're also able to make small adjustments to the denture to restore the comfortable fit.
The Denture Process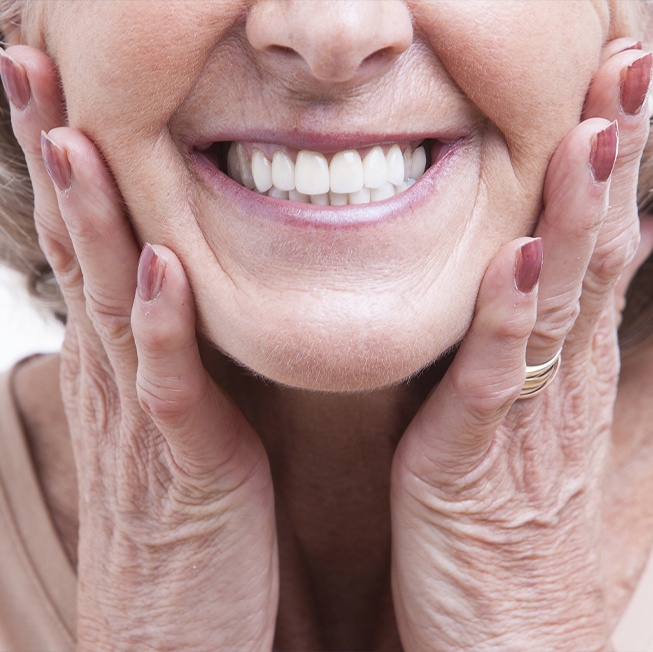 Creating the perfect denture can take some time, but in most cases, we can provide a temporary prosthetic to keep you smiling until your final restoration is completed. The process begins with your tooth replacement consultation. When we determine what the best solution is to meet your needs, we'll begin by removing any damaged, decayed, or compromised teeth. We may also need to provide other dental care to renew your oral health before creating your denture, including treatments for gum disease, infection or inflammation in the soft tissue, and more. Once your smile is healthy, we'll capture impressions of your prepared bite. These impressions are sent to the dental lab where your custom restoration is crafted. When we receive your denture, you'll return to our dental office, so we can check the fit. In many cases, the denture works well, but some patients do need us to adjust these prosthetics. Very minor shifts can often be completed in our dental office, but for major changes, we'll need to return the denture to the dental lab.
Dental Implant Supported dentures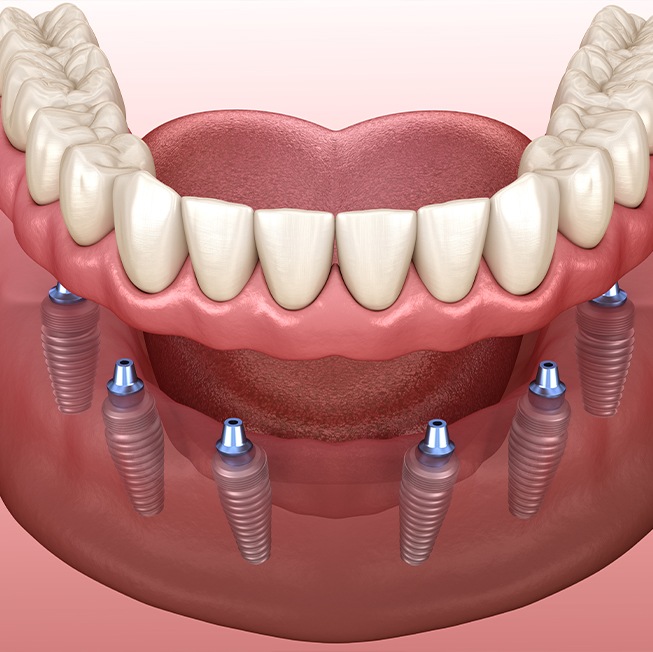 Many dentists now consider dental implant supported tooth replacement to be the gold standard in tooth replacement solutions. This is especially true for dentures. Traditional dentures only restore about 20% of chewing ability at the very best. Dental implant-retained partial and full dentures can renew 70% or more chewing ability. For this reason, patients are able to restore greater chewing ability and more natural function. Additionally, these restorations can last much longer than traditional dentures without the need for repair or replacement.