Cosmetic Dentistry – Corpus Christi, TX
Creating
Your Perfect
Smile
Your smile tells people a lot about who you are. Recent research reveals that patients with attractive smiles are considered smarter, healthier, and more attractive. Most patients we see are unhappy with one or more aspects of their smiles, and we're happy to offer a wide range of treatment options that offer fast, painless cosmetic dentistry for our Corpus Christi,TX patients. Contact Dr. Sarah Pitarra and her knowledgeable dentistry team to find out more or schedule your cosmetic dentistry consultation today.
Why Choose Sarah Pitarra, DDS for Cosmetic Dentistry?
Expert Dentist With Proven Skills in Cosmetics
Always Listens to Your Specific Needs
Dedicated to Using Metal-Free Restorations
Porcelain Veneers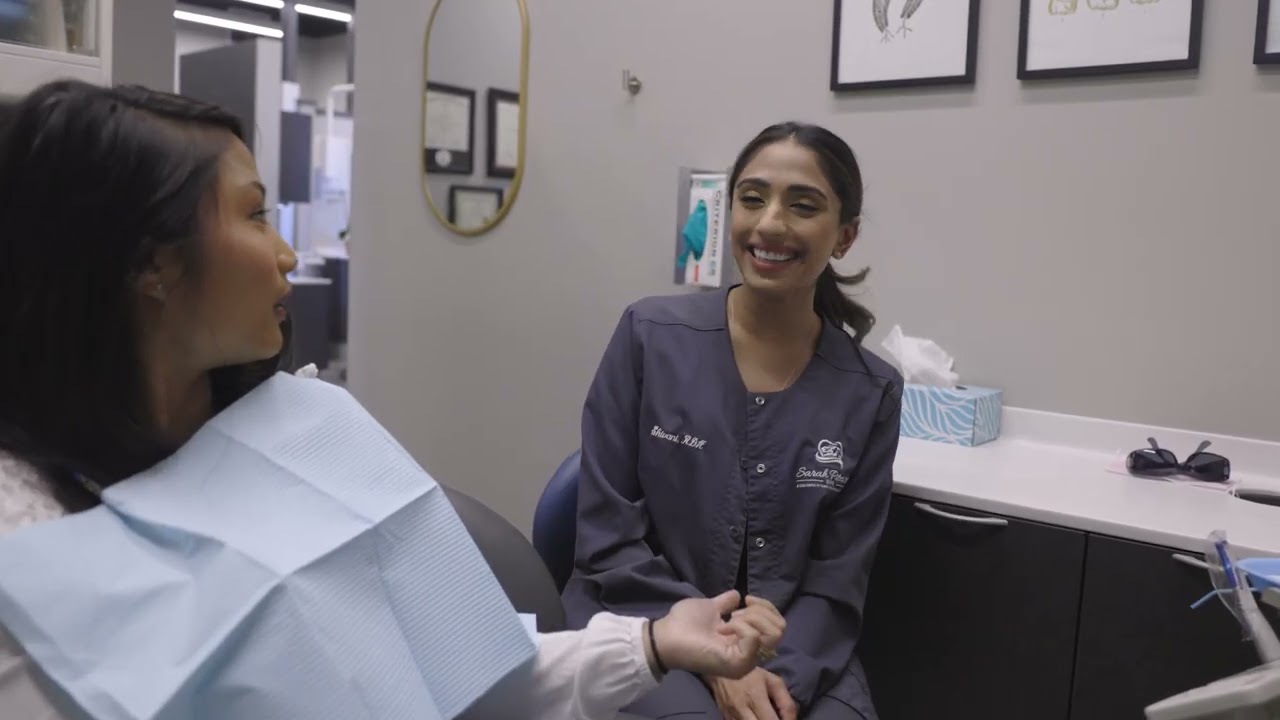 If you look at your smile and wish you could just hit the reset button, you may want to consider porcelain veneers. This cosmetic service is effective in concealing a number of cosmetic smile flaws, including cracks, chips, gaps, and stains. Veneers are not the right cosmetic option for every patient, but we're happy to evaluate your smile and help you determine whether veneers are the right solution for your unique smile goals. We can also show you examples of our past successful cases and use digital image alterations to show you what your own, improved smile can look like.
The veneers process requires two visits. During the first appointment, a small amount of surface enamel is removed from the fronts of teeth so the veneer lays flat within the natural smile line. Then, impressions are taken to be sent to our lab where the veneer is custom crafted. A temporary veneer is placed to protect prepared teeth, and patients return to our dental office to exchange the temporary veneer for their permanent, flawless smile restoration.
Cosmetic Dental Bonding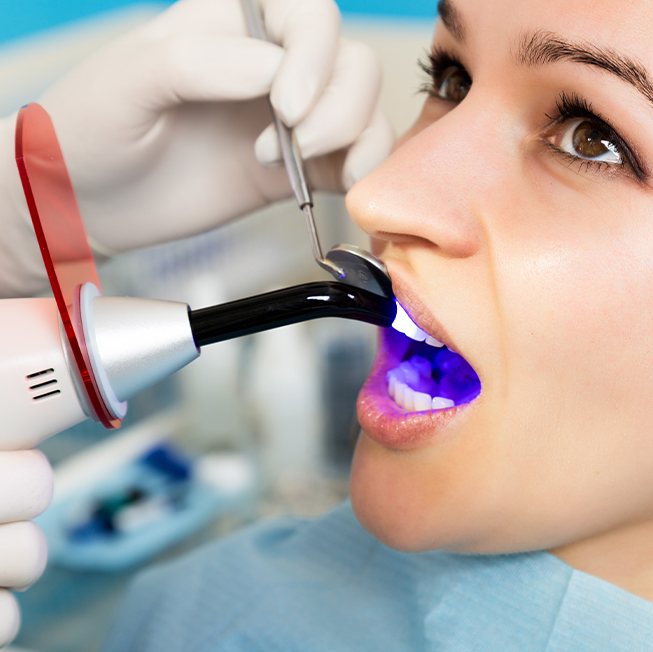 Do you have a picture perfect smile when you look in the mirror, or do you see years of wear, chips, and stains in your smile? Over time, even the most diligent daily brushers and flossers may begin to notice signs of wear. In many cases, we are able to offer same day smile enhancement using cosmetic dental bonding. Bonding material can be easily shaded to match natural dental structure. Then, it is placed directly over the damaged portions of teeth in order to conceal and correct years of daily wear and tear. The treatment is quick, effective, and long-lasting. In most cases, patients are able to complete cosmetic bonding in a single day. We are also able to restore teeth damaged by decay or trauma with composite resin bonding material.
Learn More About Cosmetic Bonding
Tooth-Colored Fillings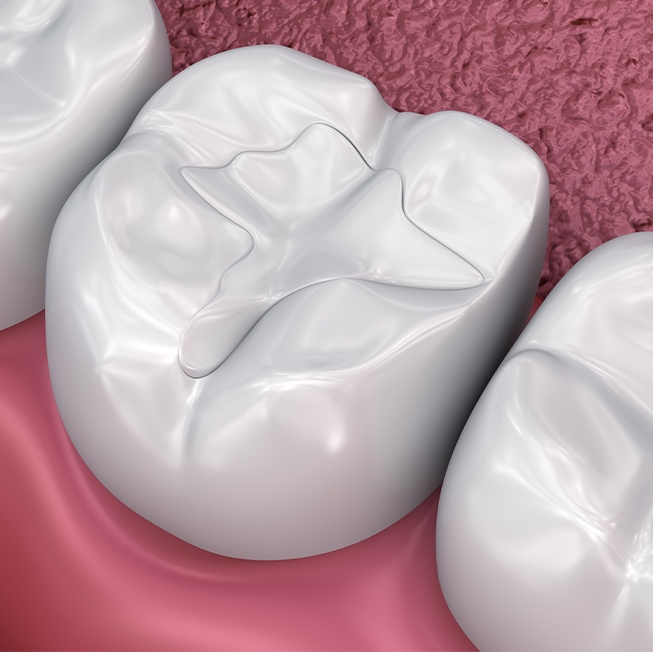 For decades, amalgam fillings have been the standard in cavity repair. They offered durable smile restoration for those patients who experienced minor decay, chips, and cracks in teeth. However, they have a number of drawbacks, including:
A noticeably unnatural appearance within the smile
A tendency to expand and contract with temperature changes, damaging remaining dental structure
It's connected to the tooth with a layer of dental cement, which can break down over time, leading to further decay or loss of the filling
Our dental office uses composite resin fillings instead. This tooth-colored filling material offers cosmetically superior results and a stronger, more stable restoration. Composite resin is placed directly onto the damaged tooth, shaped into position to restore the natural form, and hardened into place with a curing light. With proper care, these fillings last as long as or longer than traditional amalgam fillings, and they preserve greater amounts of natural dental structure.
Teeth Whitening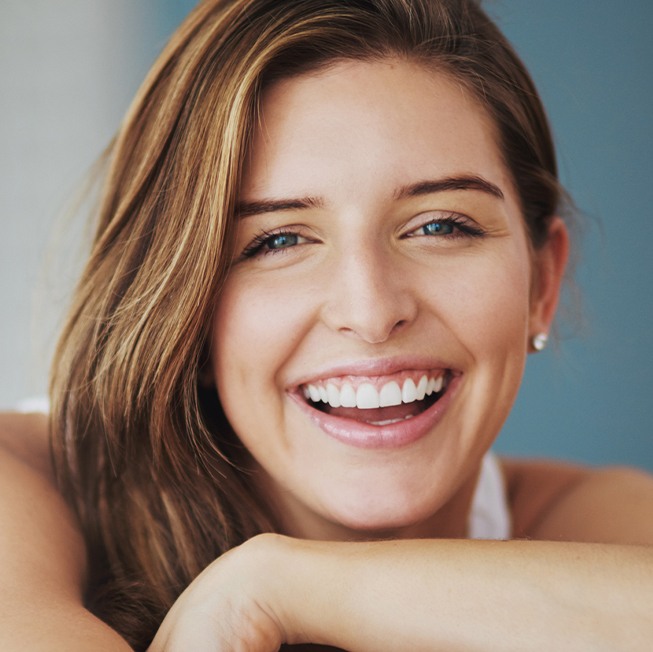 Easily the most popular cosmetic dentistry service available, professional teeth whitening allows patients to brighten smiles up to ten shades. Our Corpus Christi dentist offers custom crafted, professional take-home whitening kits that allow patients to brighten smiles from the comfort of home over the course of about two weeks. These whitening kits are significantly more effective than the store bought varieties because they make use of custom application trays that keep whitening gel on teeth and keep neutralizing saliva out of the trays.
Additionally, our take-home whitening kits include professional grade gel that has significantly more whitening power than those products available from your local pharmacy. Dr. Pitarra works with patients to create a custom whitening plan that takes into account the current state of teeth, patients' whitening goals, and any tooth sensitivity. We adjust the dosage of whitening gel, application time, and length of treatment to meet individual needs.
Learn More About Teeth Whitening
Learn More About Icon Whitening Treatment
Metal-Free Dental Restorations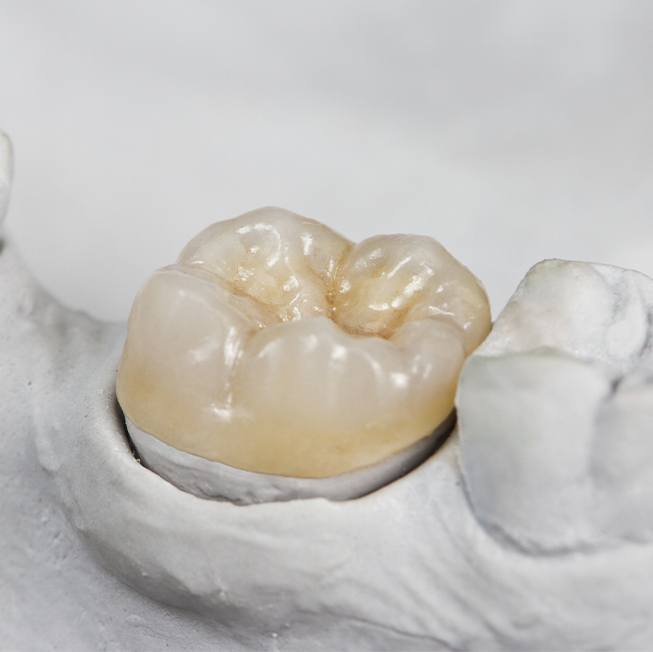 Just like tooth-colored fillings, all-ceramic restorations offer not just restored dental form and function, but superior cosmetic results as well. Crowns, bridges, inlays, and onlays can all be crafted from a number of restorative materials, including gold, silver, and porcelain bonded to metal.
These options provide durable results that repair damaged teeth, but they don't look great. Even porcelain bonded to metal restorations, which look like natural teeth at first, can develop darker spots or bands over time as the porcelain wears away and metal becomes visible beneath. All-ceramic restorations are crafted from a solid block of high quality dental-grade porcelain that can be shaded to blend seamlessly into a patient's smile. That means as the surface level ceramic wears away, the material beneath continues to blend into smiles.
Learn More About Metal-Free Restorations
Understanding the Cost of Cosmetic Dentistry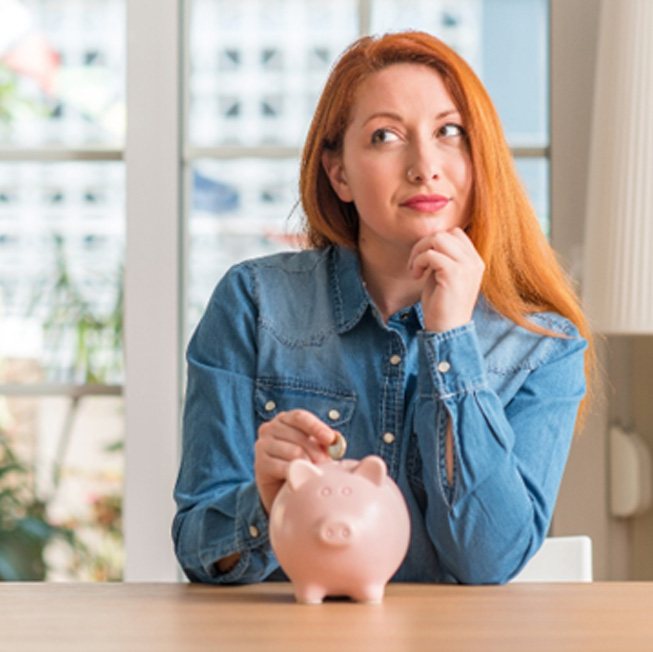 Cosmetic dentistry isn't usually covered by dental insurance, so you may still have some unanswered questions about the cost of your treatment. Because everyone has different smile goals, we can't determine exactly how much you can expect your treatment to cost until you see us for a consultation. We have a wide range of cosmetic services available, and we're happy to help you navigate the cost. In the meantime, here are some things for you to take into consideration.
What Cosmetic Dental Service is Right for Me?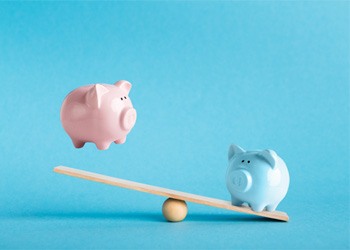 In most cases, patients are eager to achieve a smile that is straighter, whiter, or shaped differently. Here are some of the services that we provide that can help you achieve these goals:
Direct Bonding – This treatment is great for small changes, reshaping damaged teeth, covering noticeable flaws, and more! Direct bonding is often the cheapest option out there.
Teeth Whitening – Teeth can become discolored in all sorts of different ways, but with professional teeth whitening, you can see noticeable results in a short period of time. This is another more affordable cosmetic solution, and results can last anywhere from a couple of months to several years depending on how well you care for them.
Veneers – Veneers aren't the cheapest option out there, but they are one of the easiest ways to transform numerous aspects of your smile at the same time. This includes the color, shape, and minor alignment issues.
Invisalign – If you have alignment issues, Invisalign is likely an ideal solution. The treatment costs several thousands of dollars, but it is an excellent way to correct crooked teeth and bite problems.
Cosmetic Dentistry Can Be an Investment Worth Making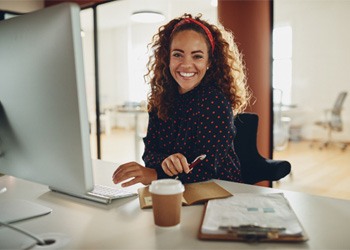 Cosmetic treatment is a commitment, but it is an investment that pays off over time. If you're feeling self-conscious about your smile, making changes with the help of a skilled dentist can lead to significant improvement in your confidence and self-esteem. Ultimately, this can mean better relationships, a more vibrant social life, and a higher quality of life. The determine whether or not cosmetic dentistry is a worthwhile investment for you, it's important to take a look at the whole picture.
How to Make Cosmetic Dentistry Affordable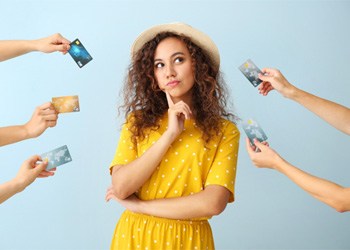 Dental insurance rarely covers cosmetic services. However, this doesn't necessarily mean that you're completely out of luck. We work with CareCredit, a third-party financing company that can split the cost of your treatment into manageable monthly installments with little to no interest. To learn more about your financial options, talk to one of our friendly team members.
To find out exactly how much you can expect your cosmetic treatment to cost, schedule a consultation with us. We're eager to help you achieve your dream smile!
Cosmetic Dentistry Frequently Asked Questions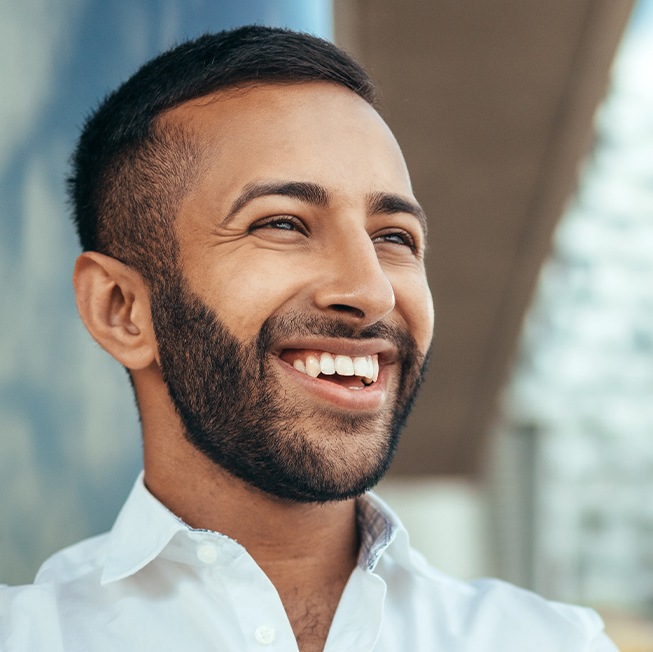 Thanks to cosmetic dentistry, attractive, confident smiles are not just for Hollywood celebrities. You too can achieve the beautiful smile of your dreams with the help of Dr. Sarah Pitarra and her experienced team of dental professionals. Do you have doubts or questions? That is exactly why we created this handy FAQ section below. Here are some of the most common questions a cosmetic dentist in Corpus Christi is likely to hear from patients just like you.
Can Cosmetic Dentistry Improve My Oral Health?
Although cosmetic dentistry is focused on giving patients a more attractive appearance, certain treatments can also boost oral health. For example, Invisalign clear braces gradually straighten crowded or misaligned teeth. Not only does this result in a more beautiful smile, but straighter teeth can reduce bite problems and make it easier to practice proper oral hygiene.
Can My Child Benefit from Cosmetic Dentistry?
Many parents do not often think of whether their child could benefit from cosmetic dentistry, but in many cases they can! Certain cosmetic treatments, such as Invisalign clear braces, direct bonding, or professional teeth whitening, are suitable for teenagers. In addition, in some cases, young children with chipped teeth can benefit from direct bonding performed by a dentist in Corpus Christi.
To find out if cosmetic dentistry is suitable for your son or daughter, schedule an initial consultation with Dr. Pitarra.
How Long Until I See Results?
The length of your treatment plan, which takes into account your unique smile goals and the cosmetic procedure chosen, will ultimately determine how long it takes before you can start showing off your new and improved smile.
Some cosmetic treatments, such as teeth whitening or direct bonding, can be completed in just a single visit to a cosmetic dentist in Corpus Christi. However, a complete smile makeover with dental veneers requires at least a couple of weeks.
When you visit Dr. Pitarra to discuss how you would like to improve your smile, she will outline your custom treatment plan and explain how long you can expect the process to take.
Will My Dental Insurance Cover Cosmetic Dentistry?
While every dental insurance plan is slightly different, in general, insurance carriers will not pay for cosmetic dentistry. However, there are some important exceptions. Some cosmetic treatments, such as all-ceramic crowns, may be considered necessary to improve or restore your oral health and thus be covered – at least partially – by your dental insurance policy.
Our friendly and experienced team will work on your behalf to ensure you maximize your dental insurance benefits. Don't have dental insurance? Not a problem! We partner with CareCredit to offer uninsured patients access to low and no-interest financing for dental treatment.
Is Cosmetic Dentistry Right for Me?
Are you generally unhappy with the way your teeth look? Perhaps you are too embarrassed by your dental flaws to smile in photos or around your friends? If so, you are likely a good candidate for cosmetic dentistry.
To be eligible for most cosmetic treatments, you must be in good oral health and infection-free. If you have gum disease or another oral health issue, Dr. Pitarra will first need to treat this underlying problem before you can enhance your smile with cosmetic dentistry.
If you are ready to achieve the beautiful smile that you deserve, contact our dental office today to learn if cosmetic dentistry is right for you.