Dental Bridges – Corpus Christi, TX
Enjoy a Complete Smile Once Again
Millions of Americans are missing at least one tooth. If you're a part of that statistic, you know from experience how much it can affect your overall quality of life. Fortunately, you don't have to live with gaps in your smile forever! Dr. Pitarra offers a high-quality solution that'll allow you to grin with confidence once again – dental bridges. These durable and affordable restorations are made using cutting-edge technology and proven technique to ensure you get nothing but the best. If you'd like to learn more about this method of tooth replacement, continue reading or schedule a consultation with our friendly team today!
What is a Dental Bridge?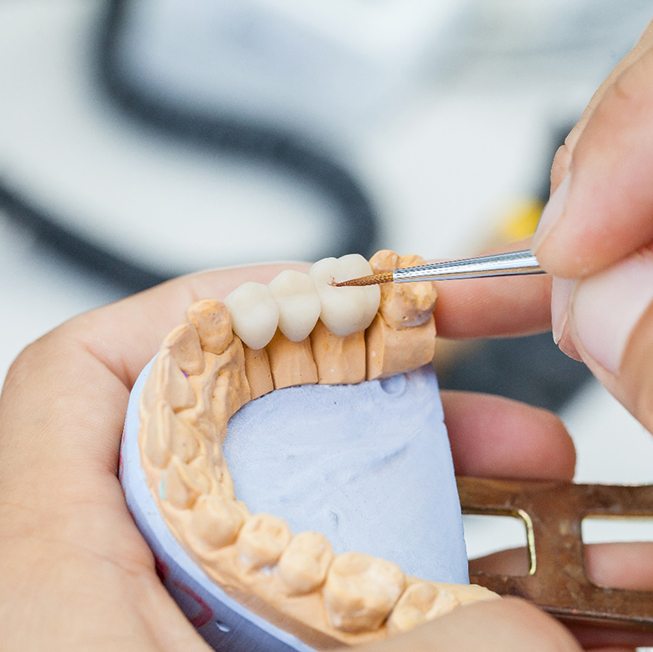 A dental bridge is a custom-made prosthetic used to replace one or more teeth. It's often made from natural-looking dental materials like ceramic and porcelain. Since each restoration is color-matched to your tooth enamel, it will be indistinguishable from the rest of your smile once it's in place! Not only do bridges help you regain complete function of your full set of teeth, but they restore your confidence by delivering stunning results.
Types of Dental Bridges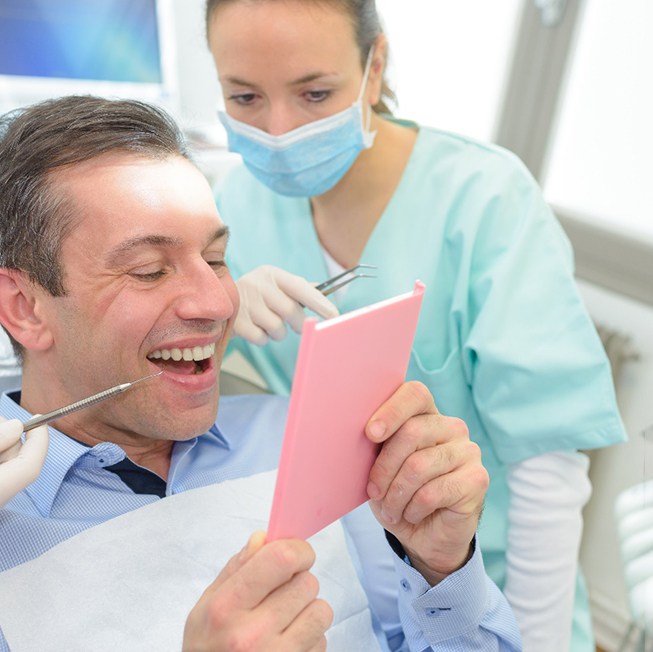 The first step on your journey towards a new smile is a consultation with Dr. Pitarra. During your visit, she'll examine your mouth and inquire about your goals to determine whether or not this service is right for you. Based on your discussion, she'll recommend one of the following options:
Traditional Bridge
If you need to replace one or more consecutive teeth, Dr. Pitarra may recommend a traditional dental bridge. It's anchored to your mouth with custom-made dental crowns. Keep in mind that this option will require the alteration of your natural teeth to replace the missing ones.
Implant Bridge
Patients who want a more stable solution can opt for implant bridges, which are secured to the mouth using two dental implants instead of dental crowns. The implant posts are placed on either side of the gap in your smile. Once they've successfully integrated with the jawbone, we can attach a dental bridge to replace your missing teeth. It's worth noting that this treatment does not require the alteration of your existing teeth.
The Benefits of Dental Bridges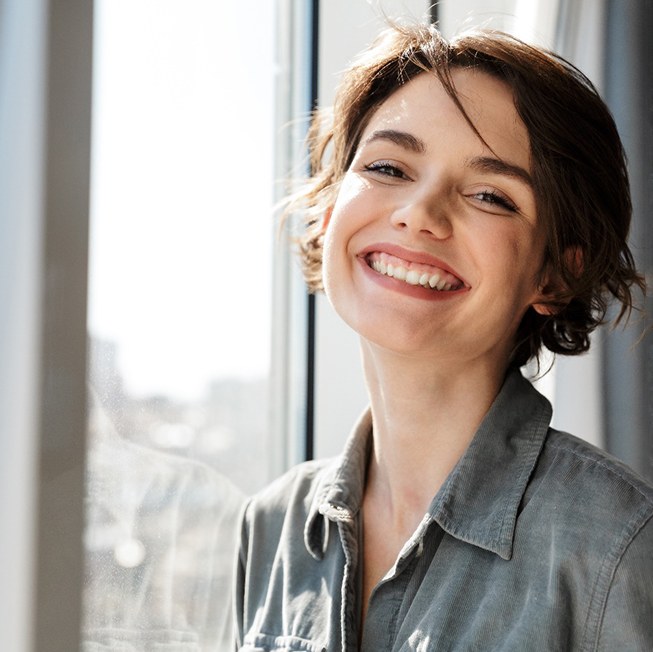 Dental bridges in Corpus Christi are a quick, simple, and cost-effective way to replace missing teeth. They offer many incredible benefits, such as:
Maintained alignment of your existing teeth
Improved oral health by making brushing and flossing easier
Jawbone preservation with an implant denture
Long-lasting results (up to 15 years with a traditional bridge and over 35 years with an implant bridge)
Natural-looking appearance
Easy maintenance
Dental Bridges FAQs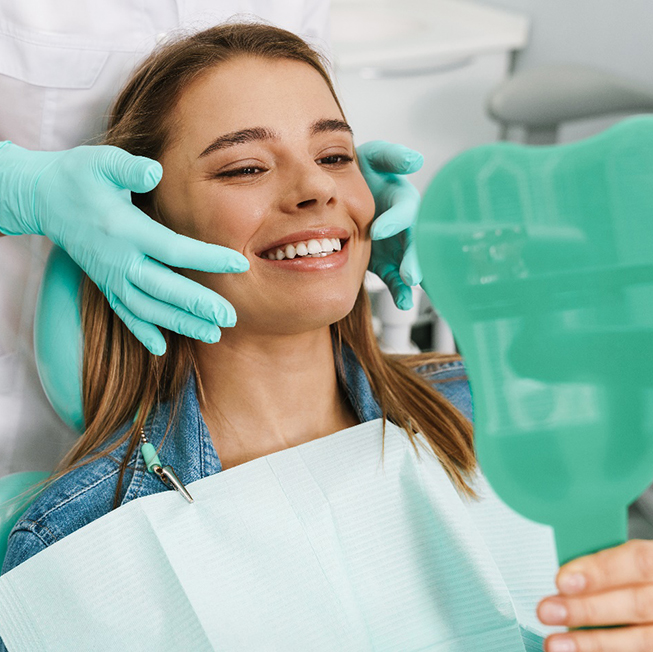 If you're missing one or more teeth, you know from experience how much tooth loss can affect your overall quality of life. Fortunately, you don't have to live with gaps in your smile forever. Dental bridges in Corpus Christi allow you to enjoy a complete set of teeth once again! Of course, it's completely normal to have several questions in mind before committing to the process. Our practice wants you to be as well-informed as possible, which is why we've decided to answer some frequently asked questions below. Should you not find what you're looking for, feel free to reach out for personal assistance!
Can You Take a Dental Bridge Out?
No! Dental bridges are supposed to stay in your mouth for several years after they're placed. You should never be able to take out the restoration on your own – only a qualified dental professional can do that. There are some healthcare providers who refer to partial dentures as "removable bridges", but that's very inaccurate. Although partials are similar to bridges, one significant difference is that dentures can be removed by the patient at any time. Meanwhile, bridges must remain in the mouth.
Is Getting a Dental Bridge Painful?
Before working on your smile, your dentist will numb the teeth in question. In most cases, all that's needed is a topical anesthetic. However, severely anxious patients may benefit from dental sedation.
After getting a dental bridge in Corpus Christi, the underlying teeth may feel slightly sensitive for the next few days. Fortunately, over-the-counter pain medication can help alleviate some of this discomfort. If you're getting an implant bridge, you might feel mild soreness following your dental implant placement surgery. Diligently following aftercare instructions will help keep your pain to a minimum.
Do Dental Bridges Look Natural?
Absolutely! A dental bridge can be crafted from various materials, such as durable metals like gold or tooth-colored substances like porcelain. Usually, we suggest metal bridges if it's being placed in the back of the mouth since they won't blend in with the overall smile. However, metal-free bridges can be customized to match the exact color of your remaining teeth. The restoration will even perfectly mimic natural tooth enamel! Once in place, your dental bridge will blend seamlessly with your smile.
How Do I Clean Under My Dental Bridge?
Make sure you take the time to clean underneath your dental bridge. Failing to do so may cause bacteria to gather in the gum tissue, ultimately causing your restoration to fail. Luckily, there are many different ways you can clean under your dental bridge, meaning it'll be easy to find a method that works best for you.
You can loop some traditional dental floss through a threader and slide the pointed end underneath the bridge and out the other side. Slide it back and forth under the restoration to clean it thoroughly. Then, wrap the floss around each of the supporting teeth to clean beneath the gums. Additionally, you could use an interdental brush to easily remove debris from underneath your bridge.