Veneers – Corpus Christi, TX
Correcting Smiles for a Better You
If you look at your smile and wish you could just hit the reset button, you may want to consider veneers. This cosmetic service is effective in concealing a number of flaws in your smile's appearance, including cracked, chipped, gapped, and stained front teeth. How do veneers work? It's simple -- they cover up the imperfections. Our dentist, Dr. Sarah Pitarra, provides beautiful, custom-made veneers in Corpus Christi, TX. Contact our dental office to schedule an appointment for veneers today! We can't wait to show you just how fantastic your smile can look.
Why Choose Sarah Pitarra, DDS for Veneers?
Easy Solution for a Stellar Smile
Restore Your Confidence in Just Two Appointments
Highly Trained, Expert Cosmetic Dentist
What Are Veneers?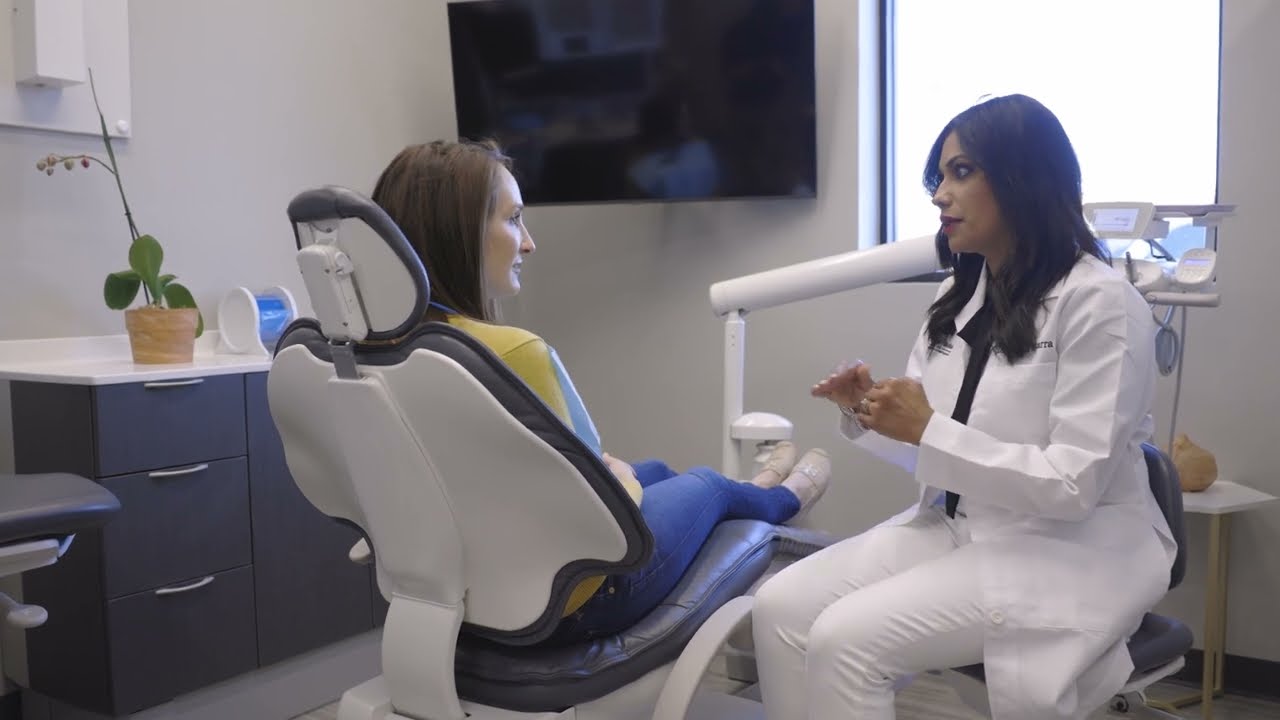 A veneer is basically a thin shell made of dental porcelain. It resembles a fingernail in size and shape, and it can be bonded to the front of a tooth to mask several minor aesthetic imperfections in one fell swoop. Each veneer is 100% personalized to mimic your natural tooth enamel, creating seamless yet gorgeous results.
How Veneers Work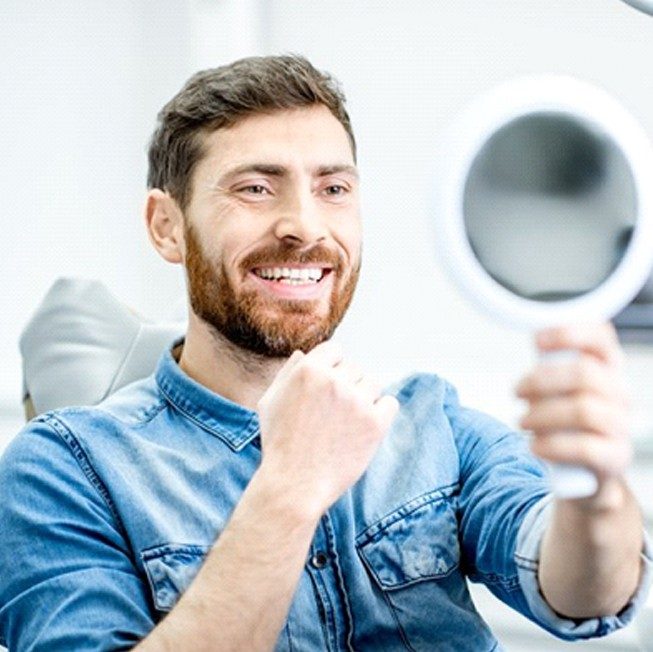 The process for veneers requires two visits to our office. During the first appointment, you discuss your smile desires with Dr. Pitarra, your cosmetic dentist in Corpus Christi, and your treatment plan is put into place. To begin the procedure, a small amount of surface enamel is removed from the front of the teeth so that the veneers rest flat within the natural smile line. Then, impressions are taken and sent to our lab, where the veneers are crafted. Temporary veneers are placed to protect your prepared teeth while the veneers are being manufactured.
Once your veneers are ready, you will return to our dental office for their final placement. Dr. Pitarra will exchange the temporary veneer for their permanent, flawless smile restoration. She will check to make sure the veneers look, fit, and function just like they should. Once you have seen what they look like and given your final approval, the veneers are placed -- and your new, flawless smile is revealed!
Benefits of Veneers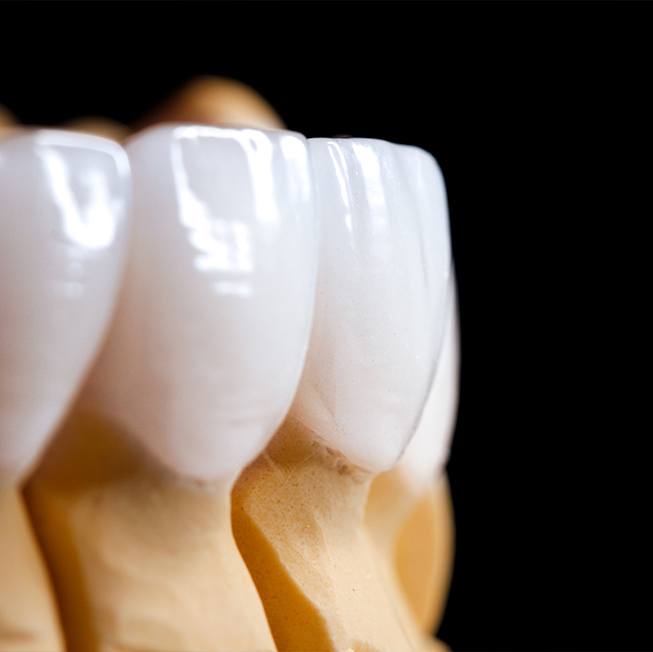 Here are just a few of the advantages you can enjoy when you revamp your smile with veneers:
Natural-looking results – Each and every veneer is custom-made to blend in with the rest of your pearly whites. Onlookers shouldn't be able to tell the difference!
Versatility – Because veneers conceal the entire front surface of a tooth, they can conceal virtually all minor cosmetic flaws at once.
Confidence – If you've been shying away from smiling in public, veneers can give you the confidence you need to show off those pearly whites in front of anyone.
Convenience – Thanks to the latest technology, getting veneers only takes two appointments.
Longevity – If you take proper care of your veneers, you can enjoy them for a decade or more.
Taking Care of Your Veneers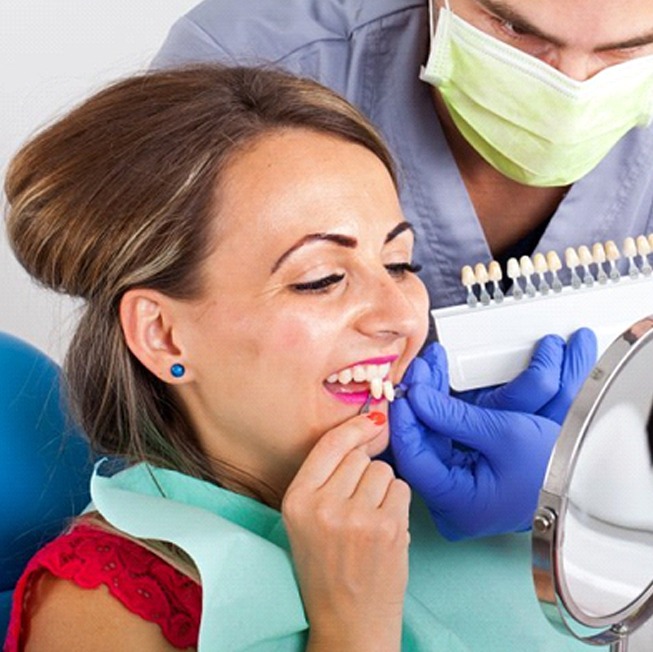 Maintaining veneers is not much different from taking care of your natural teeth. You just have to keep a few things in mind, especially if you play sports or grind your teeth at night. Athletes and nighttime teeth grinders should invest in a mouthguard to protect the dental porcelain from impact and force.
To clean your veneers, use the same non-abrasive toothpaste you already use for your natural teeth. It is true that veneers do not develop decay like tooth enamel, but it's important that you keep the surrounding teeth and gums healthy. Make sure you brush twice a day, floss daily, and visit your dentist for checkups and cleanings as recommended. When maintained properly, veneers can last for years and years.
Are Veneers Right for You?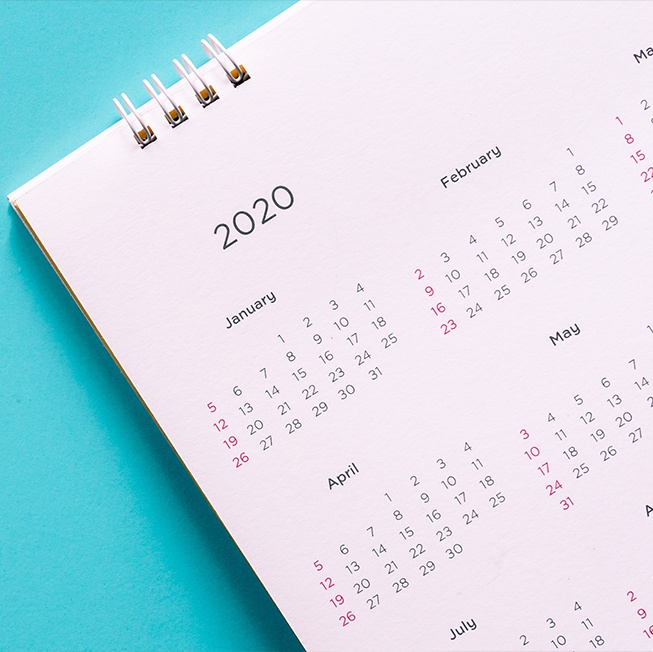 Veneers may not be the perfect cosmetic option for every patient, but we are happy to evaluate your smile and help you determine whether veneers are a good solution for your unique smile goals. We can also show you examples of our past successful cases. In general, most patients who have healthy teeth and are dedicated to good oral hygiene make great candidates for veneers. When in doubt, it never hurts to schedule a consultation with us to find out for sure!
Understanding the Cost of Veneers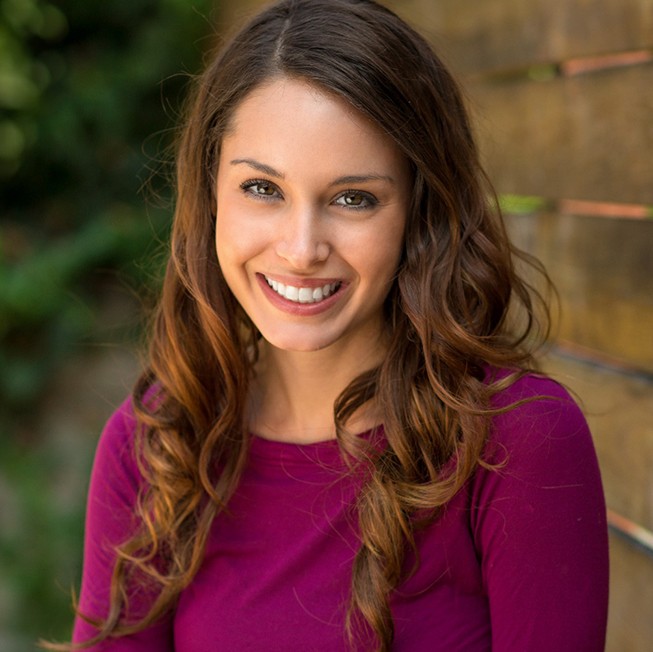 When it comes to the cost of veneers in Corpus Christi, you get what you pay for. Finding a trusted and expert professional to place these customized restorations is essential if you want your smile to look and feel natural. Fortunately, Dr. Pitarra can give you a show-stopping appearance using her artistic eye and skillful hand. But when choosing the right cosmetic dental treatment for you, it's important that you make the right decision. Are dental veneers the appropriate solution for you? Contact us today to schedule an appointment and find out!
Cost vs. Cosmetic Dentistry: What's Right for Me?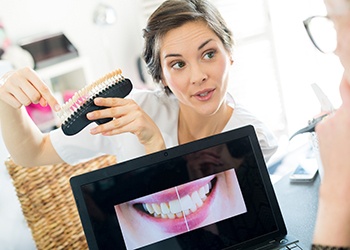 When meeting with our team to discuss your cosmetic options, you will discover there are many choices with differing price points. Each is designed to help you achieve your desired look, some of which include:
Cosmetic Dental Bonding – This highly affordable option addresses minor imperfections like chips, cracks, stains, and small gaps. Completed in just one appointment, the composite resin used can be shaped and sculpted to adequately cover the flaw and improve your appearance. Of course, it will be necessary to have it redone every few years.
Tooth-Colored Fillings – If a tooth is decayed and needs repairing, a tooth-colored filling is an affordable way to achieve a more natural look. Instead of relying on traditional amalgam, these durable restorations are effective when it comes to repairing teeth and creating a seamless appearance.
Teeth Whitening – Designed for only brightening teeth and not changing their shape or size, teeth whitening is relatively inexpensive in comparison to other treatments. But instead of wasting money on store-bought products, your cosmetic dentist in Corpus Christi can quickly blast away stains using high-grade products.
Metal-Free Dental Restorations – When a tooth is decayed or broken, a metal-free dental restoration can be created to strengthen and protect the weakened area. Dental insurance will most likely offer some level of coverage, helping to lower your out-of-pocket expenses.
Invisalign – Clear aligners are a great way to straighten your teeth but can be very expensive in comparison to veneers or cosmetic bonding. Not to mention, they require more time to achieve results and do not change the shape or size of your teeth.
Veneers – Although known for being a bit costlier than other cosmetic treatments, veneers in Corpus Christi are a permanent solution that allows you to truly transform the aesthetics of your smile. From the size and shape to the color, you can watch your imperfect teeth turn into a beautiful work of art in just 2-3 appointments.
How to Make Veneers Affordable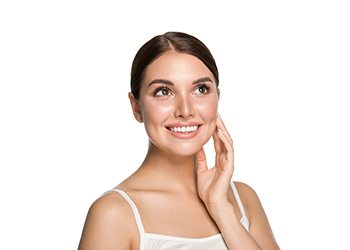 The one unfortunate aspect that comes with choosing veneers is that it is unlikely that your dental insurance will cover any or all of your treatment. This is strictly a cosmetic procedure and not viewed as "medically necessary." However, there are other ways to make the process of receiving veneers more affordable.
Dr. Pitarra and her team are pleased to provide flexible financing through CareCredit. As a third-party financier, they offer low and zero interest payment plans that make it possible for you to break up the cost of your treatment into manageable monthly installments. As a result, you can easily afford your new smile based on your budget.
Veneer FAQs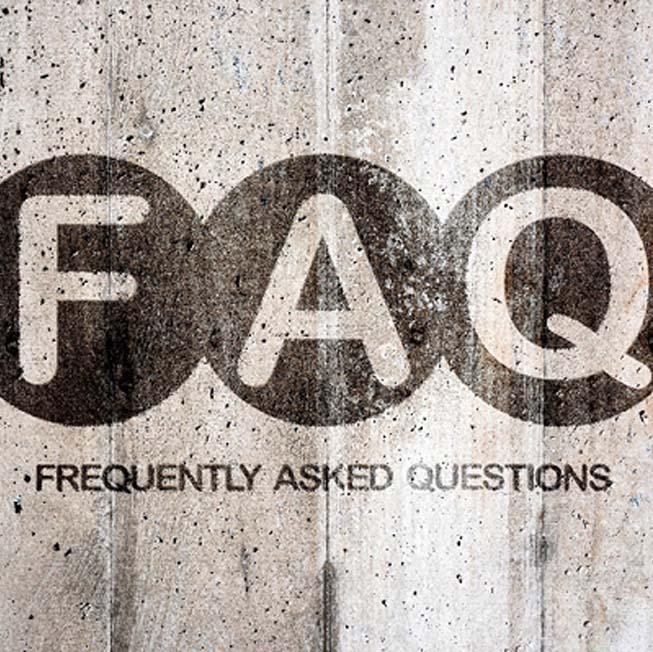 You can achieve the smile of your dreams using just one treatment when choosing veneers. Although you'd love to have a picture-perfect smile, veneers are a big commitment. It's normal to have a few concerns, but your dentist will explain everything during your consultation . While you wait, here are the answers to a few of the most frequently asked questions about veneers in Corpus Christi.
Are veneers permanent?
Veneers aren't considered permanent because they eventually need to be replaced. While they won't last forever, they aren't reversible, either. The process of applying veneers requires a small amount of enamel to be removed. Although it doesn't harm your teeth, they will be vulnerable, so they always need to be covered by restorations, whether veneers or crowns. Thankfully, veneers can last for 10 years or longer, so they don't need to be replaced often.
How many veneers will I need?
A veneer can be applied to a single tooth, such as to fix a chip or crack, but your cosmetic dentist in Corpus Christi will likely suggest more. The overall goal of the procedure is to improve the entire smile. As a result, your dentist may recommend applying them to the teeth most visible when smiling. Since everyone's mouth is unique, you can need as few as 4 to 6, while other patients may need 10 to 12. We'll explain how many you'll need during your veneer consultation .
Are veneers covered under dental insurance?
It's rare for dental insurance to pay for veneers because they are cosmetic, but there are some exceptions. If they are needed for restorative reasons, you may be able to use your dental coverage to offset the cost. This can be the case when needing replacements to avoid additional dental issues caused by leaving the teeth unprotected. If applicable, we will work on your behalf with your insurance company to file the required claim forms to lower the amount you'll pay out-of-pocket.
Will my smile feel natural?
Modern veneers are very thin, which allows less of your tooth's structure to be removed for bonding. Although only a small amount is shaved off, the veneers will sit flush on your teeth. You don't have to worry about any ridges when running your tongue over your teeth. Your veneers will fit like a glove, so you may even forget they aren't part of your real smile. It may take a couple of days to get used to them, but they will feel completely natural in no time at all.
Can I whiten veneers?
Veneers are made of porcelain, which is stain-resistant. If your smile looks discolored, it's likely caused by your teeth under the veneers or damage to their surfaces. Unfortunately, whitening treatments won't have any effect on your veneers. Not only are whitening treatments ineffective, but they can cause color inconsistencies when used on veneers. If your smile loses its luster, your dentist will create a personalized plan to restore white teeth. Your dentist may recommend a whitening treatment prior to placing veneers to ensure your smile is bright and beautiful.