Invisalign® Clear Aligners – Corpus Christi, TX
Improving the Health of Your Smile
As an adult, there is no reason not to straighten your teeth. No matter if you had braces as a teenager or not, if you see that your teeth have shifted, it's time to do something about it. If the idea of treatment includes having metal brackets and wires attached to your front teeth, we understand you may be more resistant. No problem! Dr. Pitarra offers a clear alternative - Invisalign clear aligners in Corpus Christi, TX. This system will give you a straight and beautiful smile in less time than with traditional braces, and the best part is that hardly anyone will notice you're wearing them! To find out how you can get started, contact us today.
Why Choose Sarah Pitarra, DDS for Invisalign® Clear Aligners?
Enjoy the Foods You Love During Treatment
Keep Your Treatment
Invisible
Finish Treatment Faster Compared to Braces
Who is a Good Candidate for Invisalign®?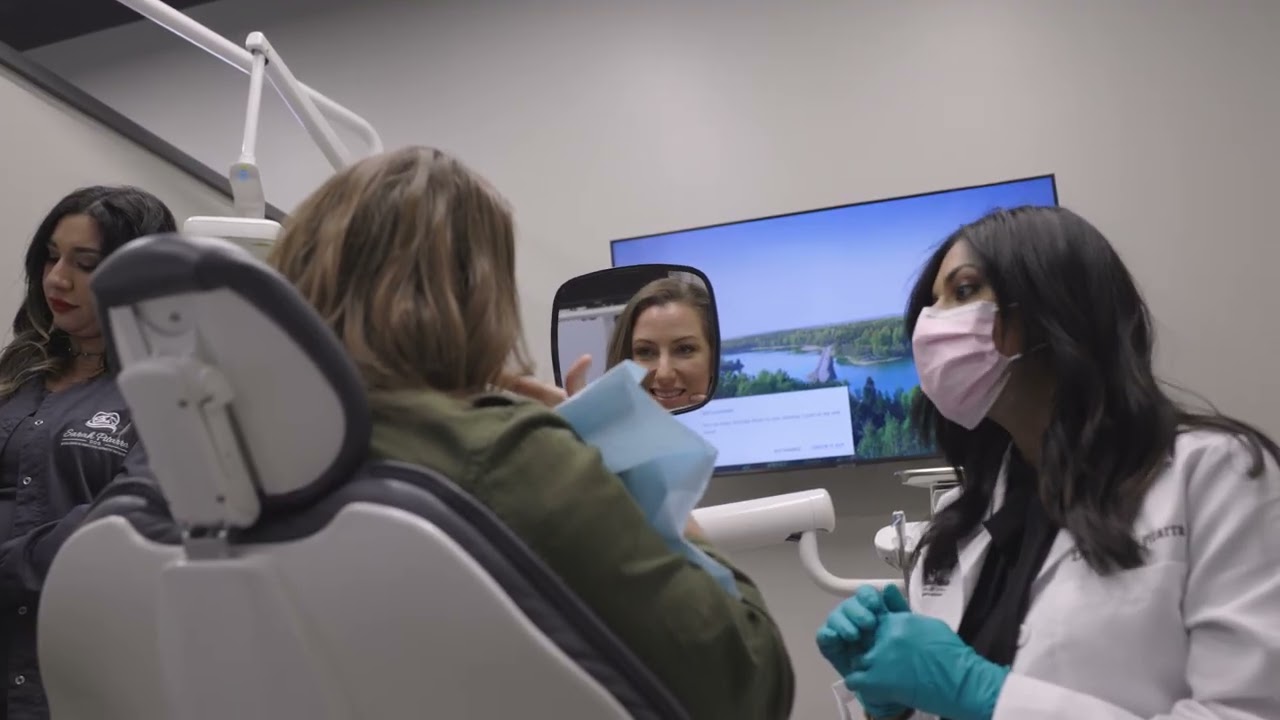 A thorough evaluation by Dr. Pitarra will determine whether you are a good candidate for Invisalign. While some situations and circumstances will require traditional orthodontics to achieve desired results, patients who have the following may find Invisalign to be a viable treatment option:
Good oral and overall health
Crooked or misaligned teeth
Overcrowding
Spaces between teeth
Overbite
Underbite
Crossbite
Open bite
How Does Invisalign® Work?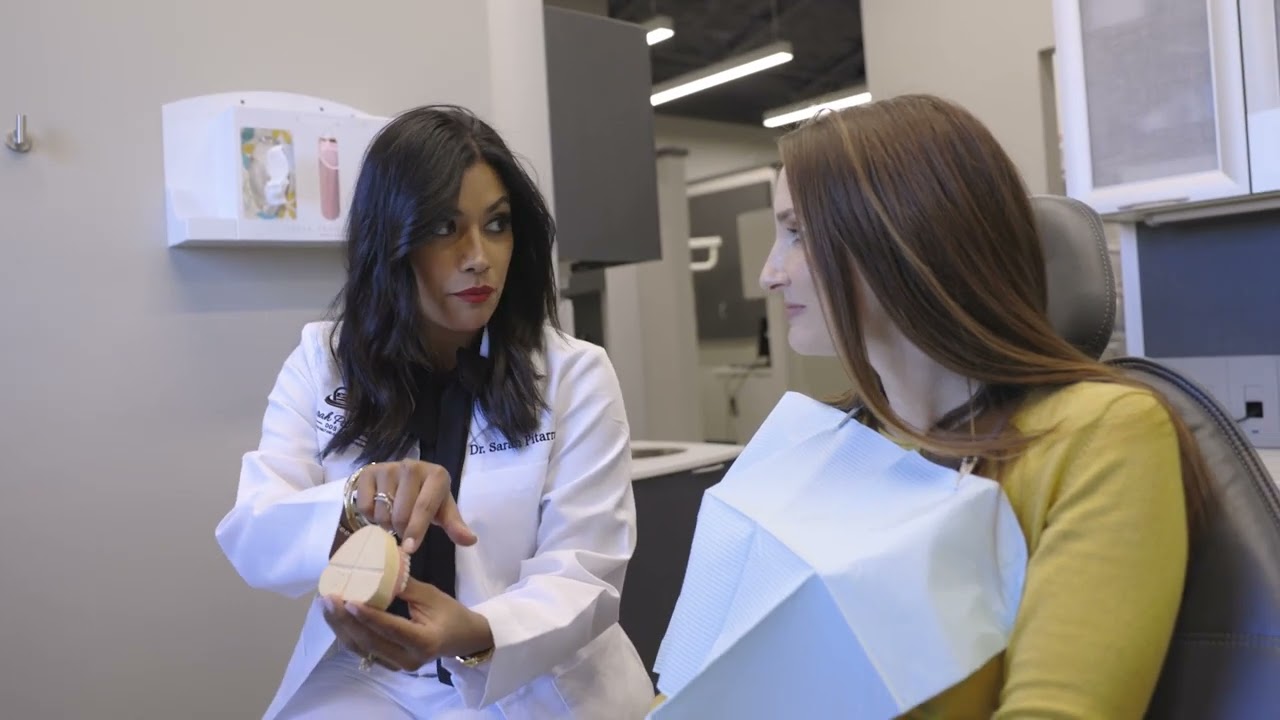 Once you and Dr. Pitarra agree that Invisalign is right for you, we'll take a set of X-rays as well as photos and impressions of your teeth. These will not only create a step-by-step image of how your smile will transform over the course of treatment, but these images will serve as a blueprint for lab technicians who will create your customized aligners. Dr. Pitarra will dispense them to you at periodic progress checks.
What's your job? Easy—wear your Invisalign aligners every day for at least 20-22 hours a day. When you do, you can anticipate completing your orthodontic treatment right on time. Each time you swap out your aligners for another set, you will notice your teeth begin to gently shift in the right direction. This might cause a minimal amount of discomfort; however, an over-the-counter pain reliever can help.
While the length of treatment depends on your individual orthodontic needs, most patients reach the goal of a perfectly straight smile in less than a year. It will be up to Dr. Pitarra to determine if you are finished with treatment, but when you are, you can expect you'll need to wear a retainer to keep your teeth from shifting back into their original position. She will discuss the process with you as well as determine the right type of retainer for your individual needs.
What Are the Benefits of Invisalign®?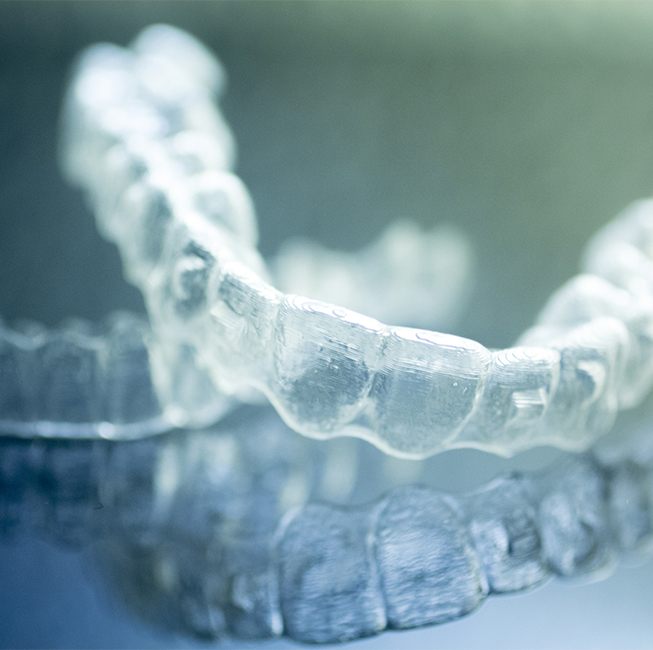 Aside from the fact that Invisalign clear aligners are practically invisible, they're also removable. (Try making that claim if you have metal brackets and wires cemented to your teeth!) This means that you'll be able to eat all the foods you enjoy without any restrictions. Wearing traditional braces means you'd need to watch what you put in your mouth; chewy candy, hard pretzels, bubble gum, and raw veggies might dislodge a bracket or break a wire.
Similarly, with your Invisalign aligners safely stored in their custom cases, you'll be able to brush and floss your teeth as usual. Oral hygiene tends to be more of a chore with standard orthodontics. But you'll be able to brush and floss easily, thereby avoiding any greater risk of decay or gum disease while you wear your aligners.
Other benefits include:
Improved appearance and confidence
Faster results
Fewer visits to the dentist's office
Improved oral health
Understanding the Cost of Invisalign
Because every smile is unique, there is no one-size-fits-all cost of Invisalign. Instead, the amount you pay for clear braces will depend on a number of factors. Our team will be happy to provide you with an accurate cost estimate when you visit us for an initial consultation. We also are proud to offer flexible payment options to help you manage the cost of Invisalign in Corpus Christi.
Factors That Affect the Cost of Invisalign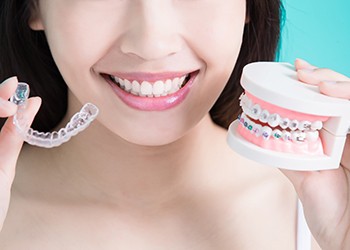 The cost of Invisalign can vary from person to person based on a few different factors:
Number of aligners – This is often related to the type and severity of your dental misalignment.
Straightening one arch or two – Logically, straightening both the upper and lower teeth usually costs more than just straightening a single dental arch.
Treatment compliance – If you accidentally lose an aligner or do not wear your aligners as directed, you may have to extend your treatment.
Invisalign vs. Smile Direct Club™: Which Costs More?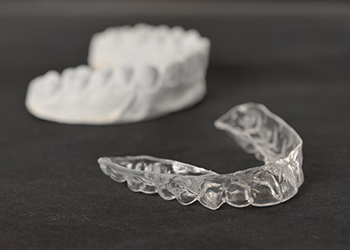 We often hear from patients wondering if Smile Direct Club is a better option than Invisalign. The truth is that if you only care about cost, then Smile Direct Club wins. Invisalign typically costs anywhere between $3,000 and $8,000, while Smile Direct Club is a little under $2,000. That is a significant difference. However, there are other factors to take into account:
Smile Direct Club is a "do it yourself" aligner system, which mean you will have little to NO professional oversight. If anything goes wrong during treatment, it could lead to serious issues that will need to be corrected by a dentist anyway.
DIY aligners are often made out of cheap plastic, while Invisalign uses a patented material that is designed for comfort and effectiveness.
With Invisalign, Dr. Pitarra will be there every step of the way, from making accurate impressions to checking your progress during periodic visits.
So, while Smile Direct Club may offer a cheap "quick fix" for your smile, the peace of mind that comes with Invisalign in Corpus Christi is well worth the cost.
Does Dental Insurance Cover Invisalign?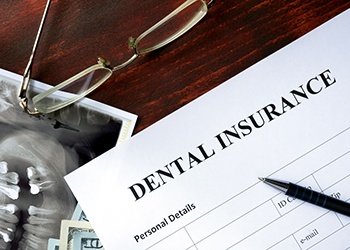 Unfortunately, many dental insurance plans do not include coverage for orthodontic treatment, including Invisalign. However, every plan is different and it's always worth double-checking with your insurance provider. Our expert team will be happy to help you understand the details of your insurance plan and will do everything we can to maximize your insurance benefits. If your insurance doesn't cover Invisalign, you may be able to take advantage of your Flexible Spending Account (FSA) to pay for your treatment instead.
Options for Making Invisalign Affordable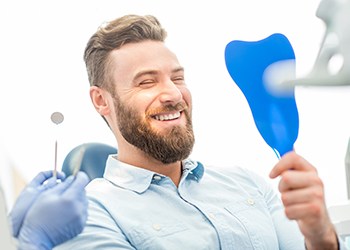 Even if your insurance won't help reduce the cost of Invisalign, there are other options to make clear braces affordable. For example, you can break down the cost of Invisalign treatment into convenient monthly payments with CareCredit. A trusted dental financing organization, CareCredit's flexible plans typically come with little to zero interested attached, making it an easy and stress-free way to pay for orthodontic procedures.
If you dream of a straighter smile but are worried about the costs, schedule a consultation with Dr. Pitarra, an experienced Invisalign dentist in Corpus Christi. She will determine if you are a good candidate for clear braces and will go over all your different payment options
Invisalign FAQs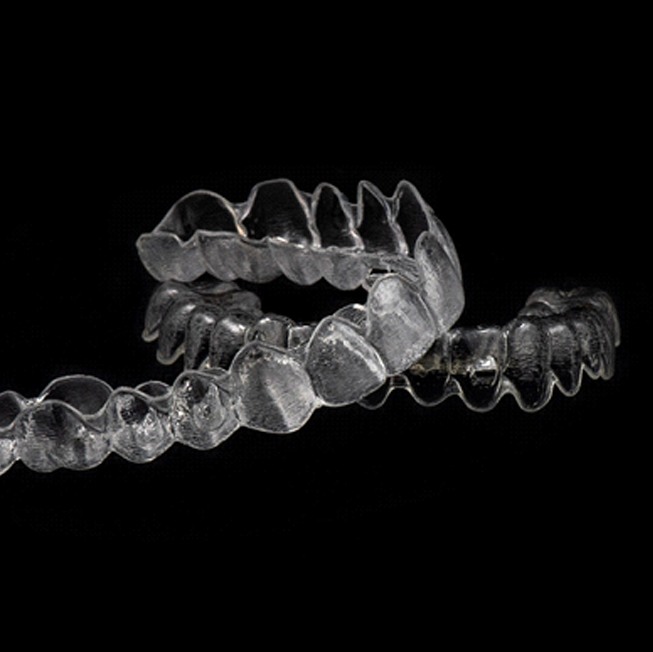 Choosing Invisalign in Corpus Christi is a great decision when it comes to straightening your smile. But if you're like most patients, you probably have many questions about the process, expectations, and what life will be like once you're finished with treatment. Dr. Pitarra has fielded many inquiries from patients over the years and has decided to compile her answers below. While there are just a few of the many Invisalign questions asked, we invite you to review the information and contact us if you have additional concerns.
Does Wearing Invisalign Aligners Hurt?
The level of discomfort you might feel while wearing Invisalign aligners is not the same as if you were to wear traditional metal brackets and wires. Invisalign trays apply gentle pressure to your teeth, causing them to shift gradually into their new, desired location. Regular braces require wire tightening throughout treatment, making it a more painful and unpleasant experience.
Fortunately, over-the-counter pain medication can help to relieve any discomfort and should only be temporary when first receiving your aligners as well as when you switch them out for a new set.
Are Invisalign Results Permanent?
Straighter teeth with Invisalign can be permanent as long as you adhere to our team's instructions. Retention is necessary if you want your teeth to remain in their new location, which means Dr. Pitarra and our team will have a customized retainer created for you to wear. In the beginning, once you're finished with Invisalign aligners, you'll be required to wear your retainer all the time. However, once your teeth become more fully integrated with the jawbone, you may be able to transition to wearing your retainer only at night.
Each patient is different, so the expected timeframe for retainer wear will be different for every person.
What Should I Do If I Lose My Invisalign Trays?
We recommend that you purchase one or two protective trays when wearing Invisalign, specifically to reduce the chances of this happening. However, should you accidentally lose one of your aligners, it is recommended that you contact us right away. We'll need to evaluate your smile to determine if you will need a replacement aligner or if you can go ahead and move forward with your treatment. This may mean swapping out your current Invisalign tray for the next set in the series.
Ultimately, it is based on how far along you are in your treatment as to how we will handle this type of situation.
Can I Be Treated with Invisalign If I've Worn Braces in the Past?
This is dependent on your current smile and whether Dr. Pitarra believes Invisalign will help you achieve desired results. As a cosmetic dentist in Corpus Christi, she will examine your teeth to decide if the problem you're experiencing (i.e., crooked, misaligned, gapped teeth) can be properly treated using clear aligners. If you're dealing with a severe shift in your bite, you may need to look into metal braces; however, if the problem is minor, there is a good chance you can move forward with Invisalign treatment.