Invisalign® Clear Aligners – Corpus Christi, TX
Improving the Health of Your Smile
As an adult, there is no reason not to straighten your teeth. No matter if you had braces as a teenager or not, if you see that your teeth have shifted, it's time to do something about it. If the idea of treatment includes having metal brackets and wires attached to your front teeth, we understand you may be more resistant. No problem! Dr. Pitarra offers a clear alternative - Invisalign clear aligners in Corpus Christi, TX. This system will give you a straight and beautiful smile in less time than with traditional braces, and the best part is that hardly anyone will notice you're wearing them! To find out how you can get started, contact us today.
Why Choose Sarah Pitarra, DDS for Invisalign® Clear Aligners?
Enjoy the Foods You Love During Treatment
Keep Your Treatment
Invisible
Finish Treatment Faster Compared to Braces
Who is a Good Candidate for Invisalign®?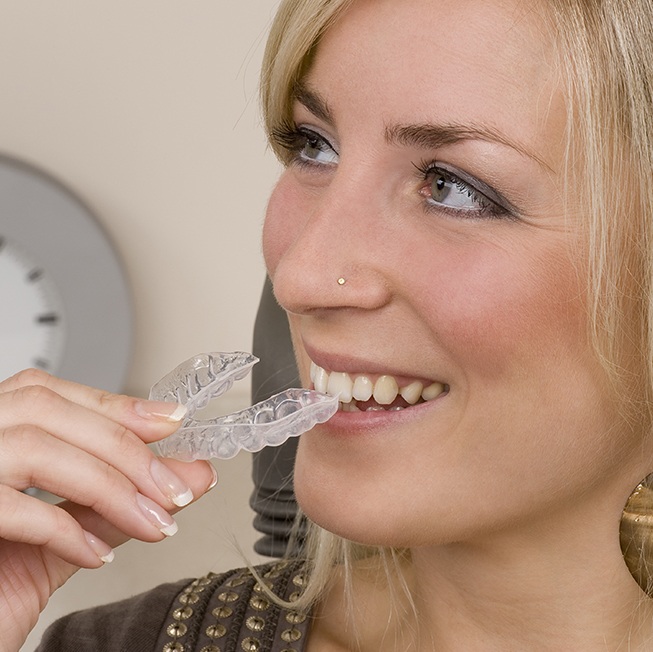 A thorough evaluation by Dr. Pitarra will determine whether you are a good candidate for Invisalign. While some situations and circumstances will require traditional orthodontics to achieve desired results, patients who have the following may find Invisalign to be a viable treatment option:
Good oral and overall health
Crooked or misaligned teeth
Overcrowding
Spaces between teeth
Overbite
Underbite
Crossbite
Open bite
How Does Invisalign® Work?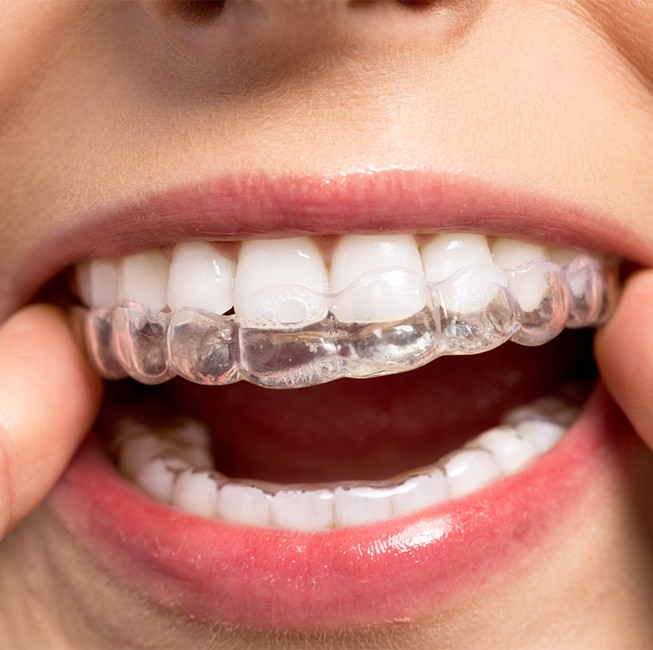 Once you and Dr. Pitarra agree that Invisalign is right for you, we'll take a set of X-rays as well as photos and impressions of your teeth. These will not only create a step-by-step image of how your smile will transform over the course of treatment, but these images will serve as a blueprint for lab technicians who will create your customized aligners. Dr. Pitarra will dispense them to you at periodic progress checks.
What's your job? Easy—wear your Invisalign aligners every day for at least 20-22 hours a day. When you do, you can anticipate completing your orthodontic treatment right on time. Each time you swap out your aligners for another set, you will notice your teeth begin to gently shift in the right direction. This might cause a minimal amount of discomfort; however, an over-the-counter pain reliever can help.
While the length of treatment depends on your individual orthodontic needs, most patients reach the goal of a perfectly straight smile in less than a year. It will be up to Dr. Pitarra to determine if you are finished with treatment, but when you are, you can expect you'll need to wear a retainer to keep your teeth from shifting back into their original position. She will discuss the process with you as well as determine the right type of retainer for your individual needs.
What Are the Benefits of Invisalign®?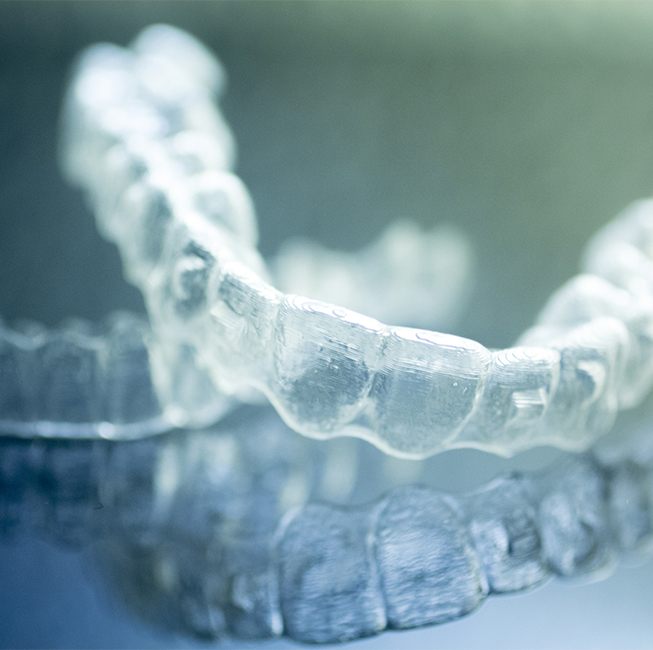 Aside from the fact that Invisalign clear aligners are practically invisible, they're also removable. (Try making that claim if you have metal brackets and wires cemented to your teeth!) This means that you'll be able to eat all the foods you enjoy without any restrictions. Wearing traditional braces means you'd need to watch what you put in your mouth; chewy candy, hard pretzels, bubble gum, and raw veggies might dislodge a bracket or break a wire.
Similarly, with your Invisalign aligners safely stored in their custom cases, you'll be able to brush and floss your teeth as usual. Oral hygiene tends to be more of a chore with standard orthodontics. But you'll be able to brush and floss easily, thereby avoiding any greater risk of decay or gum disease while you wear your aligners.
Other benefits include:
Improved appearance and confidence
Faster results
Fewer visits to the dentist's office
Improved oral health