Replacing Missing Teeth – Corpus Christi, TX
When Teeth are Lost, We're Here to Help
Tooth loss is more common than you'd think. In fact, millions of people are missing at least one tooth, and it's not just those who might be older. In the event that you lose a tooth, whether it's through decay or from physical trauma, you deserve multiple solutions worth considering for replacing missing teeth in Corpus Christi, TX. Dr. Pitarra will walk you through all of the options available at her dental office and provide her professional recommendation based on your specific needs.
Why Choose Sarah Pitarra, DDS for Replacing Missing Teeth?
Dental Implant Placement Available
Highly Personalized, Tooth-Colored Restorations
Dentist Loves Building Long-Lasting Relationships
Dental Bridges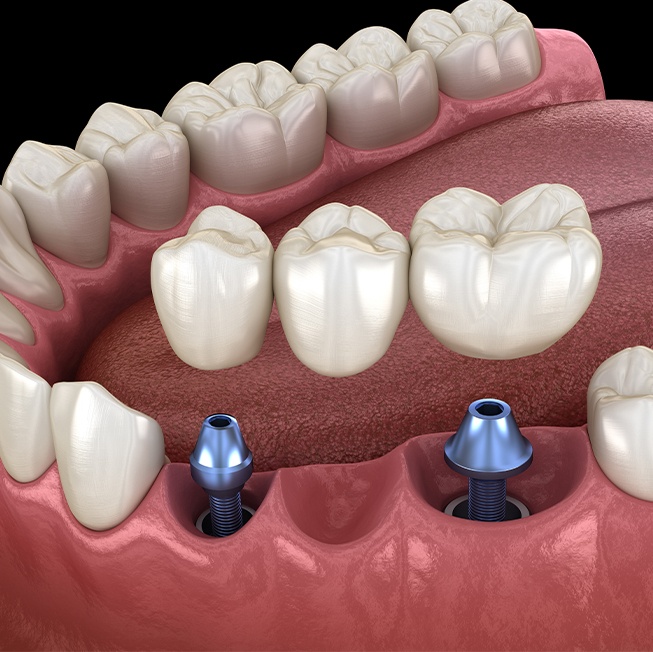 One of the most common methods for replacing single and multiple consecutive missing teeth is through dental bridges. This restoration is made up of several crowns fused together. The crowns on either end are hollowed out so they can fit on top of existing natural teeth nearby the gap in your smile. The crowns in between fill the gap and complete your smile. With regular at-home oral hygiene and professional checkups, your bridge should last 10 to 15 years without worry.
Learn More About Dental Bridges
Dentures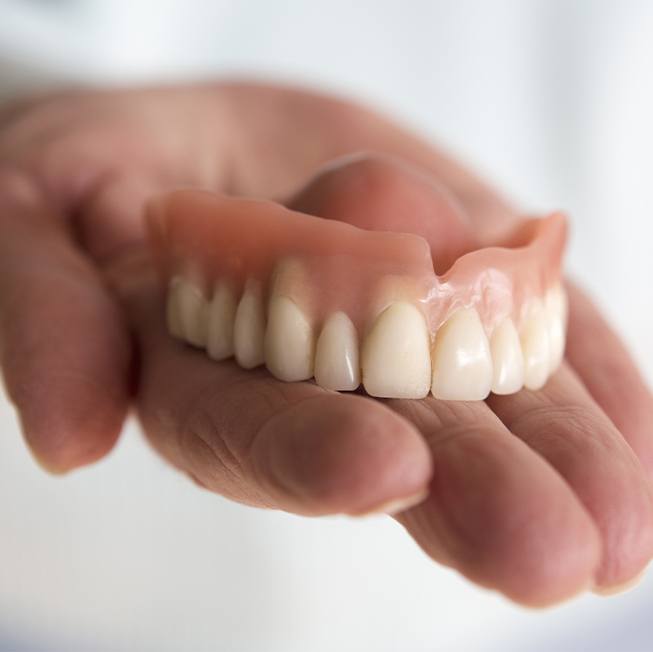 When extensive tooth loss is present, a full or partial dental can work to replace all teeth in an arch or several teeth on opposite sides of the mouth. Each denture is designed to fit the overall shape of your mouth and be made with gum-colored and tooth-colored materials. A full denture relies on natural suction to stay in place, while a partial denture contains metal hooks that wrap around existing teeth. Both can last for many years when practicing routine maintenance.
Dental Implants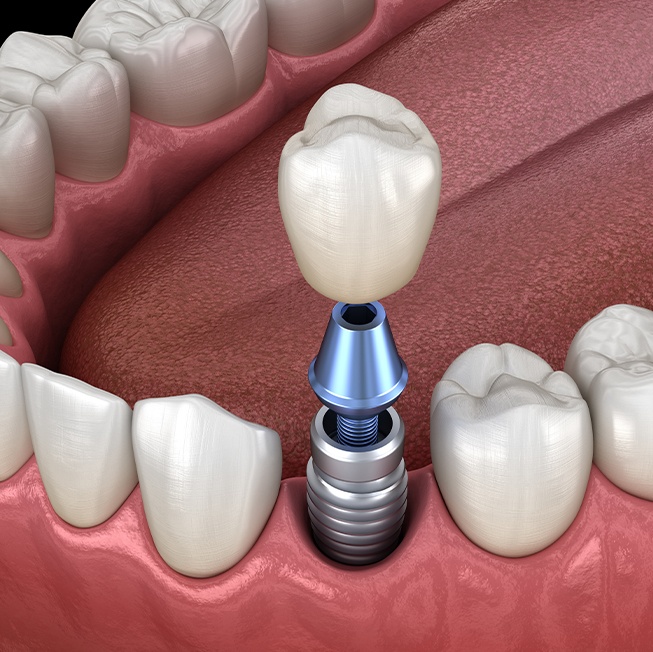 When you want to replace the tooth and the root, dental implants are the best treatment option for you. Each dental implant comes with a titanium post that is placed directly into the jaw. This is followed by an abutment (which acts as a connector) for the eventual permanent restoration. Offering the best esthetics, comfort and functionality, dental implants do take a long time to receive because of their integration process. However, they also last several decades as a result.