Metal-Free Dental Restorations – Corpus Christi, TX
Skip the Amalgam, Opt for Quality Ceramics
Have you ever seen a person smile and noticed a tooth that has a dark line along the gum? That's because they have a crown made of porcelain fused to metal. Dr. Pitarra and her staff understand you want a smile that is not only healthy, but looks attractive too. That's why we use all-porcelain, metal-free dental restorations in Corpus Christi, TX for almost all of the dental crowns our patients require. Today, dental porcelain is just as strong as metals used in the past and offers the added advantage of looking completely natural.
Why Choose Sarah Pitarra, DDS for Metal-Free Dental Restorations?
Save Damaged Teeth from Extraction
Keep Your Smile Looking Natural
Receive Care from an Expert in Cosmetic Dentistry
Reasons for a Dental Crown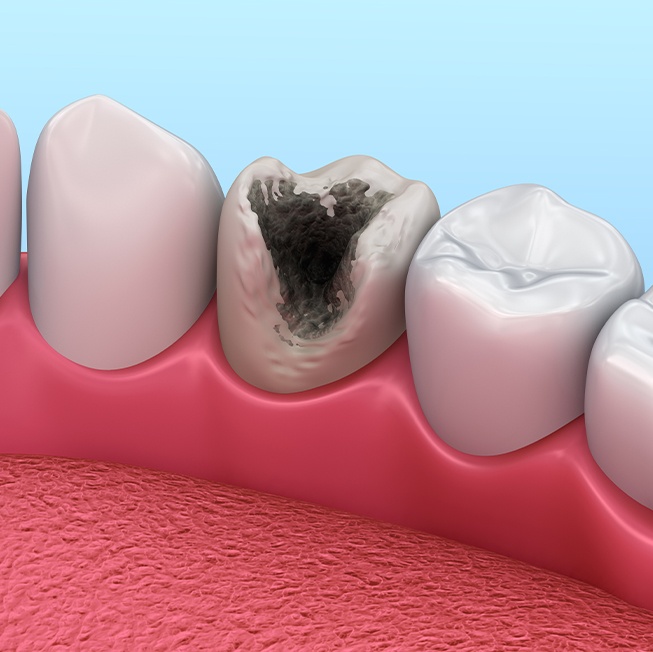 Dental crowns have been used in dentistry for decades. A crown is appropriate in a variety of both restorative and cosmetic circumstances. For example, if you have a tooth that is severely decayed, then a standard dental filling may not be sufficient to repair the damage. A crown, on the other hand, can restore your tooth's form and function. Similarly, a porcelain crown is often the finishing touch that protects a tooth that has had root canal therapy or to support a deeply cracked tooth. For cosmetic purposes, a crown can be used to make a tooth that is misshaped or too small look appropriate for your smile.
All-Porcelain Dental Crown Placement Process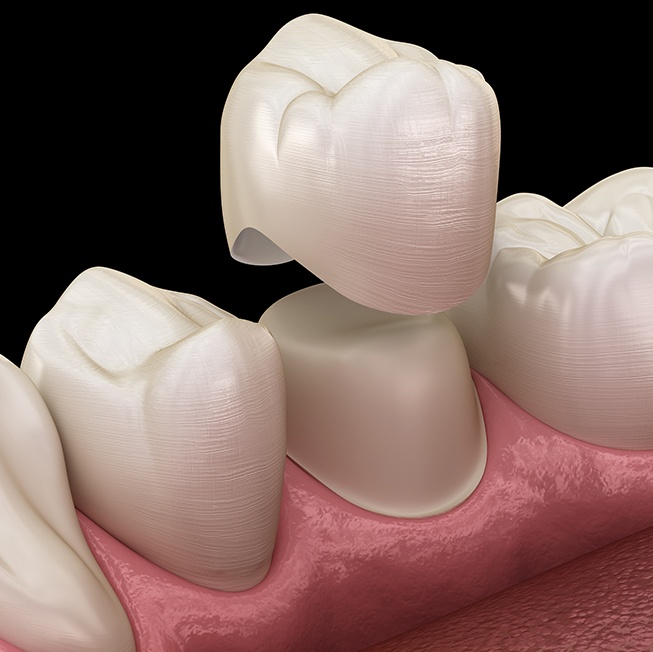 If Dr. Pitarra determines that one of your teeth needs a dental crown, then you don't have to worry about the appearance of your smiling face changing. An all-ceramic restoration guarantees not only the health of your tooth, but also the continued natural appearance of your smile.
To place an all-porcelain crown, you'll need to schedule two visits with Corpus Christi dentist Dr. Pitarra. First, your tooth will be prepared. This typically requires Dr. Pitarra to remove decay if there is any and slightly reshape your tooth. This is done to make room for the dental crown to fit evenly between your adjacent teeth.
Once this step is completed, we'll take an impression of the prepared tooth. We'll use this immediately to create a temporary crown made of acrylic and our lab will use the impression to hand craft your permanent all-porcelain crown. Because acrylic is not nearly as strong as porcelain and the bonding material is only temporary, try to chew on the other side of your mouth and avoid flossing around this tooth.
In a couple of weeks, your permanent all-porcelain restoration will be ready. Dr. Pitarra will gently remove the temporary crown and permanently cement the new one in place. Neither you nor anyone who sees you smile will ever be able to tell that you have a porcelain crown.