Periodontal Treatment – Corpus Christi, TX
Keep Your
Gums Healthy
for Life
The gums are one of the most important parts of your mouth for one main reason: they give your teeth a place to live! Without healthy gums, your teeth would not stay in your mouth for very long. This is why it's crucial to focus on brushing the area where your teeth meet the gums as well as flossing at least once a day. Of course, if gum disease does appear, we have solutions to get your oral health back on track. Call Dr. Pitarra today to get started on your next periodontal treatment in our Corpus Christi, TX dental office!
Why Choose Sarah Pitarra, DDS for Periodontal Treatment?
Gemini Soft Tissue Laser Technology
Comprehensive Scaling and Root Planing
Sedation Dentistry Available for Nervous Patients
Scaling & Root Planing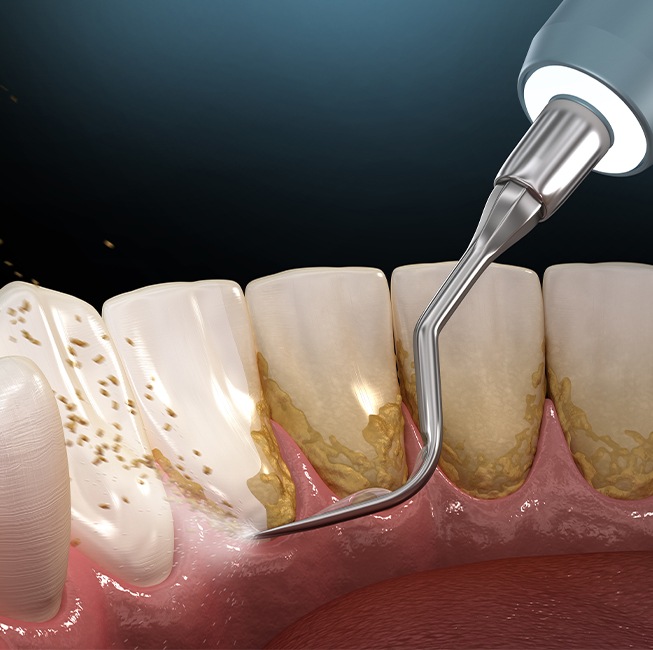 When advanced gum disease develops, it make it impossible to clean with at-home care alone. Instead, our dental office performs scaling and root planing, both of which work to stop the infection from spreading and get your gum tissue back to a more manageable condition. Scaling is done to break down plaque and tartar from above and beneath the gum line. Root planing is designed to smooth out the tooth roots, which helps the gums reattach to the roots and reduce the risk of future infection.