Smile Makeover – Corpus Christi, TX
We Make Dream Smiles a Beautiful Reality
For some patients, the path to a more radiant smile is clear. Perhaps the only problem they have is discoloration, in which case, teeth whitening should take care of the issue. However, in more complex cases, several treatments could be necessary. Whether you want to change the size, shape, or color of your teeth (or all of the above), that's where a smile makeover can give you the transformation you're looking for. Start your own journey to a dream smile today by scheduling a consultation at our Corpus Christi office!
Why Choose Sarah Pitarra, DDS for a Smile Makeover?
Advanced Technology with Virtual Smile Design
Customized Treatment Plan for Each Patient
Experienced, Skilled Dentist and Support Team
How Does a Smile Makeover Work?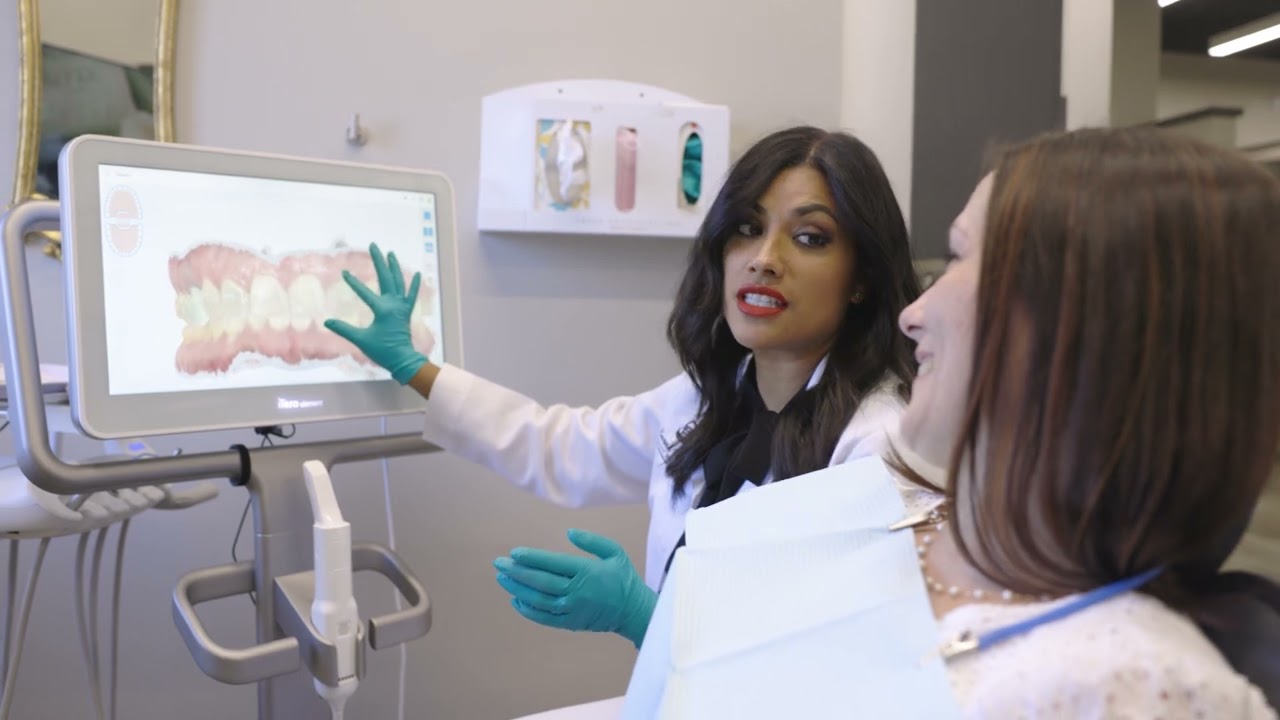 "Smile makeover" is used as a general term to refer to two or more procedures as part of a personalized treatment plan. In other words, one patient's smile makeover will differ from another patient's makeover according to their individual needs. In our one-on-one consultation, we'll talk with you about your smile goals, examine your current smile, and discuss your options. Then, we can take advantage of technology through virtual smile design software and actually show you what you'll look like after treatment is complete. As a result, you can know you'll love the results before we even get started!
The Benefits of Getting a Smile Makeover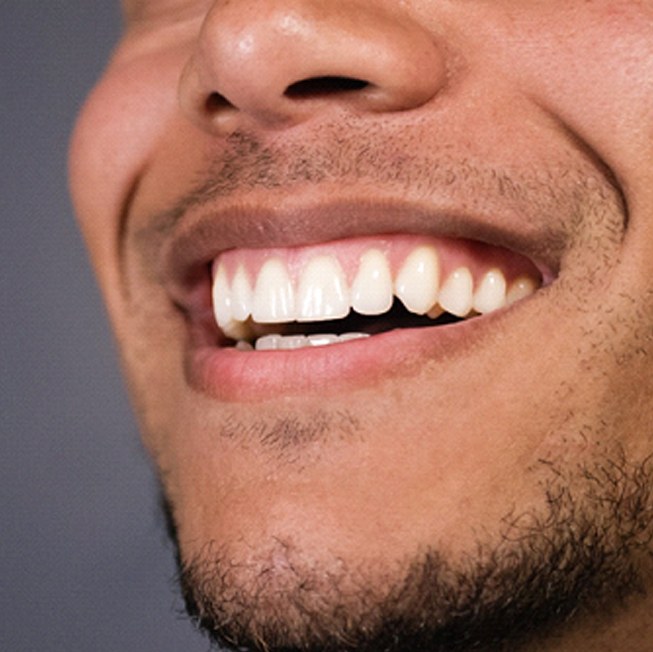 When you have a smile makeover, you open the door to enjoy these benefits:
More time and cost efficient treatment
Increased self-confidence
Better oral health and function
Younger appearance
A smile makeover with us can make you want to smile more often, which studies have found can give you a boost in your mood. In other words, your smile makeover could help you feel happier!
Understanding the Cost of a Smile Makeover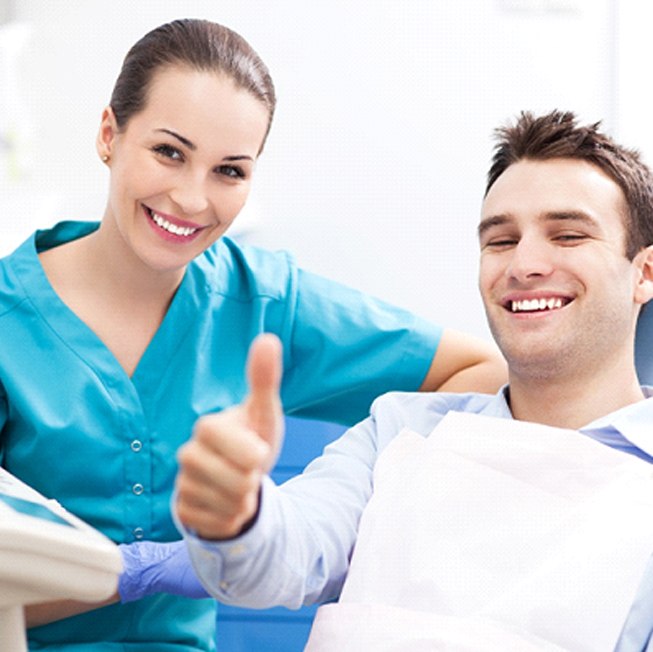 We recognize that cost is an important factor for many patients, and we don't want it to stand in the way between you and the smile of your dreams. Because each plan is tailored to every patient, it's impossible to estimate the cost of a smile makeover until we've had the chance to meet with you and see what needs to be done. After that point, we can talk about the financial details, including the cost of the procedures but also your financing options. We are happy to find a solution that works for both your smile and your wallet.
Smile Makeover FAQs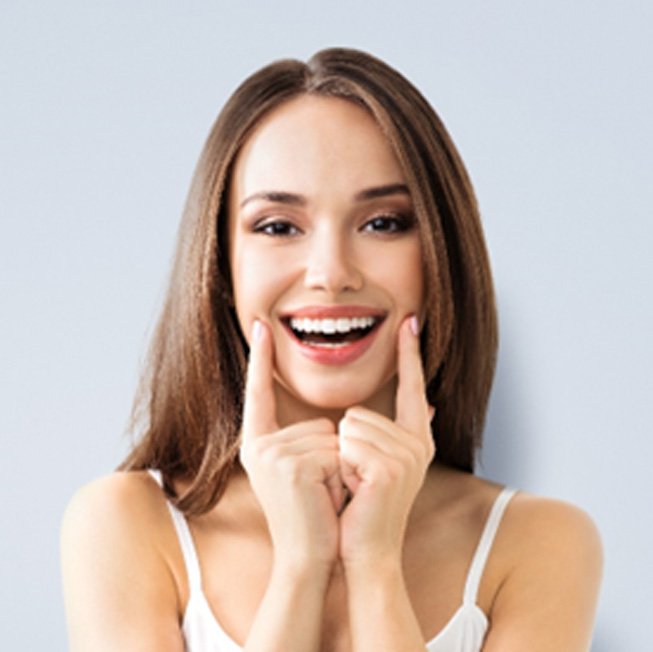 Are you interested in completely revamping your pearly whites? If so, then a smile makeover may be the ideal solution for you. While you can be sure to appreciate numerous benefits from this personalized cosmetic treatment plan, it's natural to want to know more about the procedures before committing to anything. That's why our team has compiled and answered several of the most commonly asked questions about this solution. This way you can be well informed about your decision when improving your teeth. Read on or give us a call today to learn more about smile makeovers in Corpus Christi!
What Is a Smile Makeover?
A "smile makeover" is a term typically referring to two or several treatments that are designed to enhance the overall appearance of a patient's smile. Whether you want to change the size, shape, color, and spacing of your teeth, Dr. Pitarra can offer several procedures to effectively achieve your desired results. This treatment can also involve restorative options (like crowns and dental implants) to help address any developing issues before the improvements are made. For instance, you may first need to get fillings to treat cavities before you're able to move on to a cosmetic procedure like teeth whitening, dental bonding, or veneers. During your consultation, we'll discuss your situation and dental goals to develop a streamlined method of enhancing your smile.
What Are the Benefits of a Smile Makeover?
One of the major benefits of a smile makeover is the improvements you can make to your teeth. Any pearly whites that are damaged or negatively affect your bite can be treated efficiently. Not only will you be able to correct most dental imperfections, but you'll also feel much more confident about your grin. This can have a significant positive impact on your quality of life, and your teeth will be much easier to maintain compared to before. You'll even enjoy a boost to your first impressions, as having a beautiful and bright smile has been known to improve personal, social, and professional relationships.
What Treatments Does a Dentist Use for Smile Makeovers?
The treatments used for a smile makeover will mostly depend on your specific situation. Fortunately, there is a wide variety of procedures that can improve the appearance of your teeth. Some of the most popular options include teeth whitening, dental bonding, veneers, and orthodontic treatment (like Invisalign). Furthermore, your smile makeover may also involve restorative procedures like tooth-colored fillings, crowns, dental bridges, and dental implants. Dr. Pitarra will discuss your oral health and walk you through the treatment options that can best accomplish the comprehensive results you're looking for!
How Long Do Smile Makeovers Take to Complete?
Since a smile makeover is a personalized treatment plan, the process time will vary from person to person. Patients who simply wish to whiten their teeth may only require a couple of weeks to complete their procedure. Those who are missing teeth and choose to get dental implants may have to wait several months to recover. If a patient wishes to straighten their pearly whites, then they might need to wait up to a couple of years before they can enjoy their dazzling results. During your initial consultation, our team can provide you with a more exact estimate of your treatment timeline.