Tooth Extractions – Corpus Christi, TX
Safe, Comfortable
and Successful
Treatment
Our dental office does everything possible to save your teeth, even if they are severely damaged due to decay or injury. However, there are some cases where not removing the tooth can actually be detrimental to your remaining teeth and even your oral health. If that ends up being the case, Dr. Pitarra will explain in great detail why tooth removal is the best option moving forward. If you have severe tooth discomfort or feel you might need tooth extractions in our Corpus Christi, TX dental office, please call our dentistry team today!
Why Choose Sarah Pitarra, DDS for Tooth Extractions?
Dental Implant Placement Available In-House
Multiple Sedation Options to Reduce Any Anxiety
Dedicated Dentist Always Listens to Your Needs
When Do I Need a Tooth Extraction?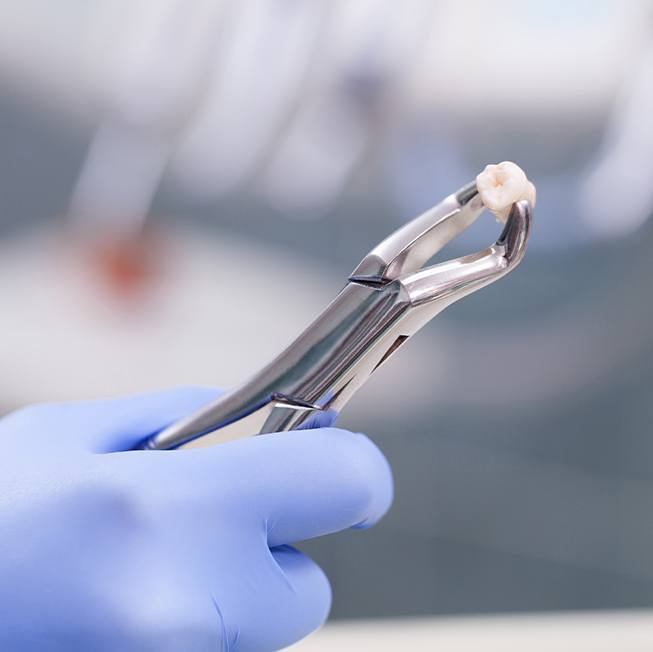 When teeth need to be extracted, it's largely because they have become so damaged that they can no longer survive in the mouth. This could be as a result of tooth decay breaking them down or because gum disease has damaged the supporting bone tissue, causing them to become loose and eventually fall out. Additionally, teeth may be removed if they are impacted (stuck underneath existing teeth) or spaces need to be made for future orthodontics.
What Should I Expect During a Tooth Extraction?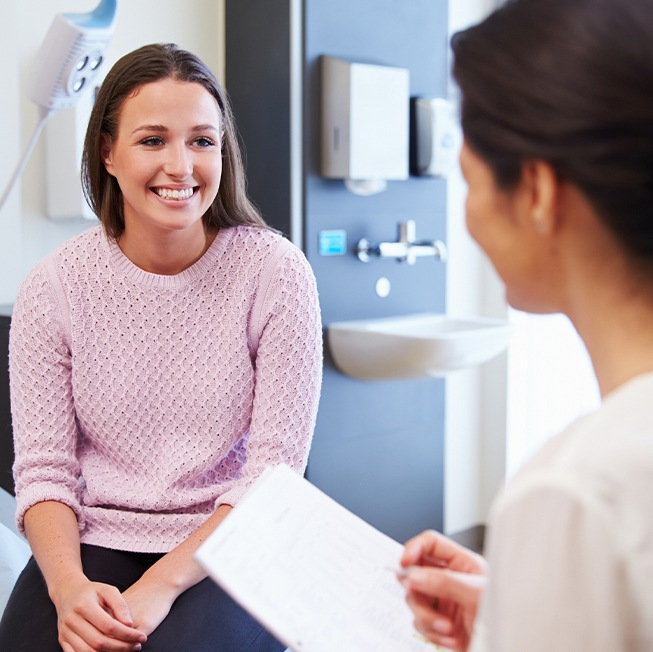 When a tooth needs to be removed, we'll start by numbing the tooth and the tissue surrounding it to ensure you feel little to no discomfort during treatment. We'll also administer sedation if requested. To remove the tooth, we first need to rock it back and forth so it is no longer attached to the periodontal ligament. Then, we use a pair of dental forceps to gently remove the tooth from the jaw. We'll ask you to bite down onto a gauze pad right away so that a clot can form inside the socket.