Root Canal Therapy – Corpus Christi, TX
Repairing
Your Original
Smile
When tooth decay or damage is so severe that a simple filling isn't enough, a root canal in Corpus Christi may be the best option. It is a procedure in which Dr. Pitarra cleans out the interior of the affected tooth and restores its strength with a crown or filling. Root canal therapy in Corpus Christi, TX is often the last option before tooth extraction is necessary.
Why Choose Sarah Pitarra, DDS for Root Canal Therapy?
Multiple Sedation Options Available
We're Dedicated to Your Comfort
Tooth-Colored Restorations Provided
When and Why You Need a Root Canal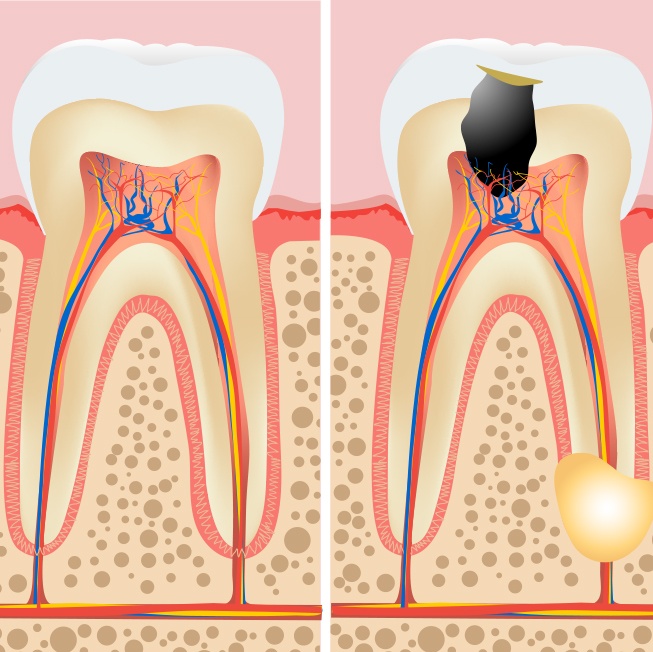 You need a root canal when infection has reached the inside of the tooth, or its pulp -- the part commonly referred to as the nerve. A tooth may become infected due to poor dental hygiene, or after trauma that causes a crack, break, or significant chip. Cavities and cracks allow bacteria to penetrate the tooth, leading to infection in the pulp. Gum disease also contributes to tooth infections.
Watch out for the warning signs of an infected or abscessed tooth.
Sensitivity to heat, cold, and sweets
Discomfort biting down on the tooth
An aching or sore tooth
A foul odor coming from the tooth
A bump on the gum below the infected tooth
Do not wait to seek treatment for your aching tooth. Infections very rarely get better on their own. A root canal treatment may be necessary for saving your tooth from extraction and restoring the health of your smile.
What Happens During a Root Canal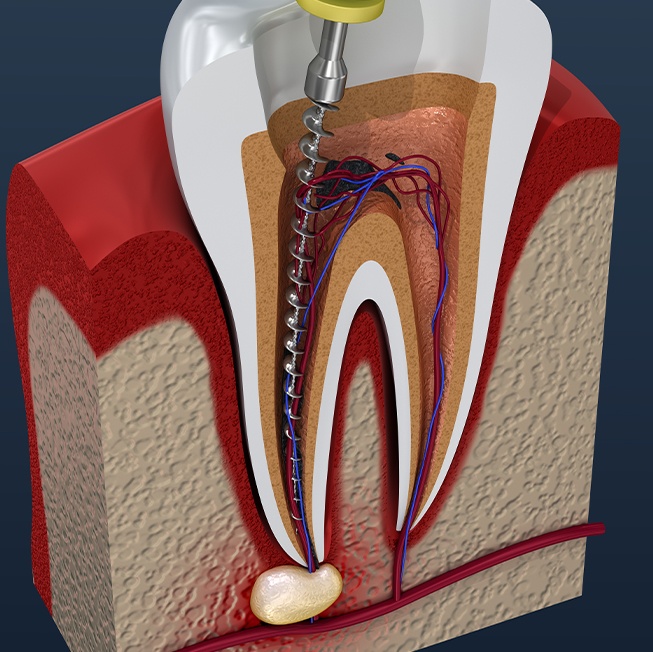 Once it has been determined that you need a root canal, don't worry. While they have a reputation of being painful, there is nothing to fear with a modern root canal. Your doctor will administer local anesthesia and sedation as necessary to numb the area and calm your nerves. Once you are completely comfortable, you will sit back, relax, and let the treatment begin.
First, your dentist will access the inside of the tooth through a small hole drilled in its back or on the chewing surface. All infected tissue is removed with a small, handheld vacuum. After the tooth is completely cleaned out and disinfected, the root canals are measured and reshaped. Your dentist then fills the interior with a biocompatible material known as gutta percha. Either in the same visit or a follow-up appointment, your dentist completes the treatment with a permanent filling or crown.
If your root canal treatment is performed in two appointments, you will leave the first visit with a temporary filling. Be careful when eating with this temporary restoration -- avoid hard or crunchy foods and chew on the other side of the mouth until the tooth has been fully restored.
Root Canal Aftercare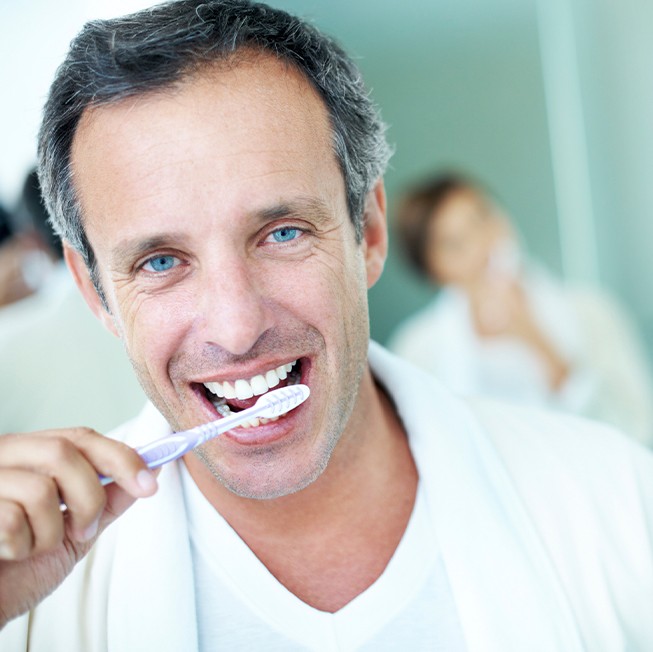 You may feel soreness in the treatment area following your root canal. Don't eat until the numbness wears off to avoid biting or injuring your cheek. Brush and floss your teeth as you normally would. Take your pain medication as directed, and within a few days you should notice your symptoms beginning to improve. If you experience a fever, more pain or swelling than expected, or uncontrollable bleeding, get in touch with your dentist immediately.